My living situation with Ari sounds like the beginning of a cruel ethnic joke.
"An Indian and a Jew move into a house together…"
In some ways we do live up to the tightfisted stereotype.  We make a weekly pilgrimage to Aldi, the store that doesn't take credit and requires you to insert a quarter to get a shopping cart.  99% of the furniture in our house was inherited, craigslisted, or, as Ari likes to put it, "bequeathed by nature."  And clothes bought for the last few seasons have come primarily off of other people's backs.
But Ari's passion for thrift is so great, it's pretty much a hobby.  One that will pay off, as I expect that she'll end up paying off her loans more quickly than any of the med students in our class.
So I wasn't that surprised the day I opened the fridge and found the dairy drawer filled with a bag of about 100 pats of butter.  I found out later that she had rescued them from the aftermath of some luncheon for the purpose of a quick sauteé.
Fortunately, although she is strict with her own cashflow, she's limitlessly generous with her friends.  I was able to use many of the butter pats for the following recipe.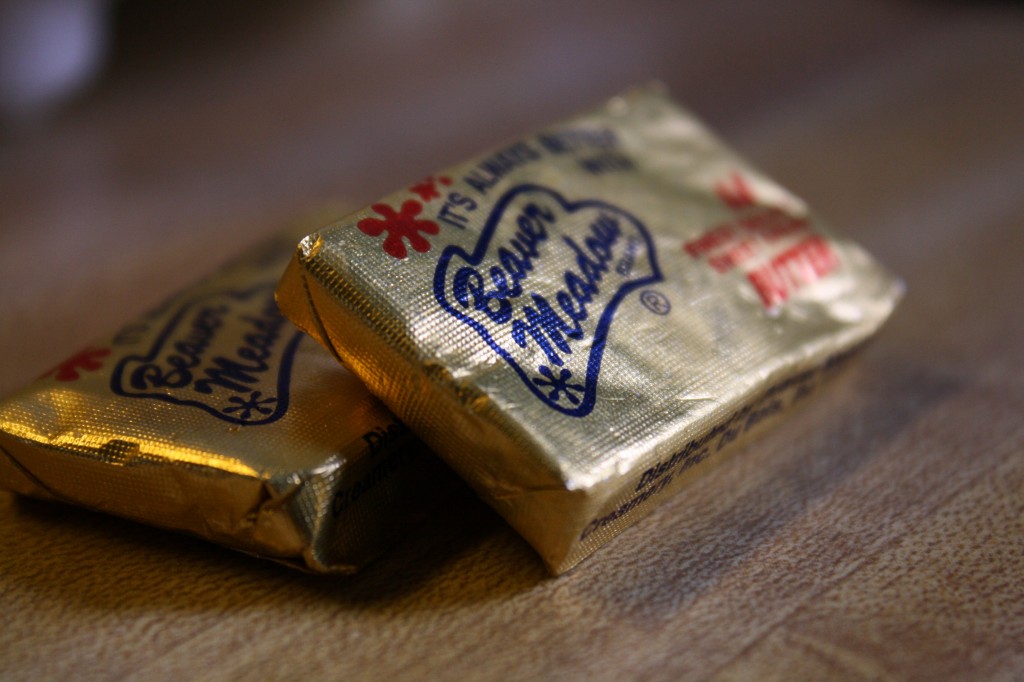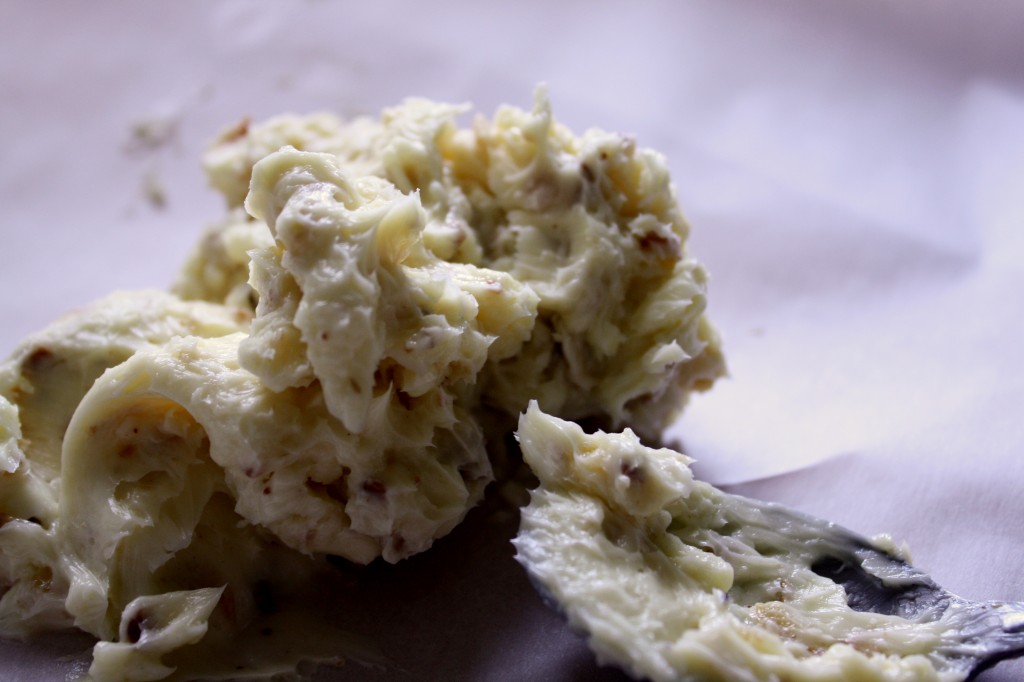 Ingredients
3/4 stick salted butter, chopped into chunks and left out to warm to just colder than room temperature
3-4 cloves garlic, sliced and fried until crispy and brown in 1/2 Tbsp of butter
2-3 Tbsp honey, or more to taste
1/4 cup walnuts, finely chopped
This is actually a basic recipe for any kind of compound butter.  In a small bowl, whip the butter with an egg beater until it has lightened in color and taken on some air.  Bring it together with a spatula, add the other ingredients, and whip again.  If it softens enough to melt, stick it in the fridge for 10 minutes and then try again.  When the ingredients have been incorporated, dump the lot onto a piece of parchment paper.  Use the method below to squeeze the butter into a cylinder.  Wrap the ends of the cylinder like a piece of candy and store in the fridge.  Or, wrap the parchment with foil, put the foil in a ziplock, and store in the freezer.
The garlic and honey taste amazing together — I'm imagining it on breakfast items like pancakes and buttermilk biscuits.  It's also a great gift!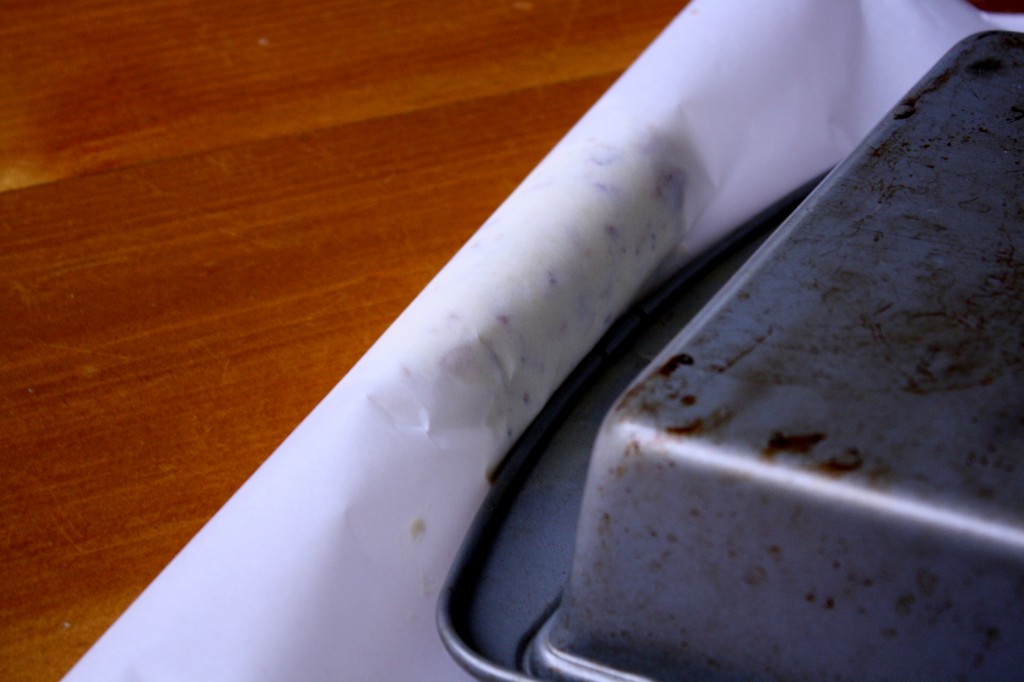 Print This BA Recipe