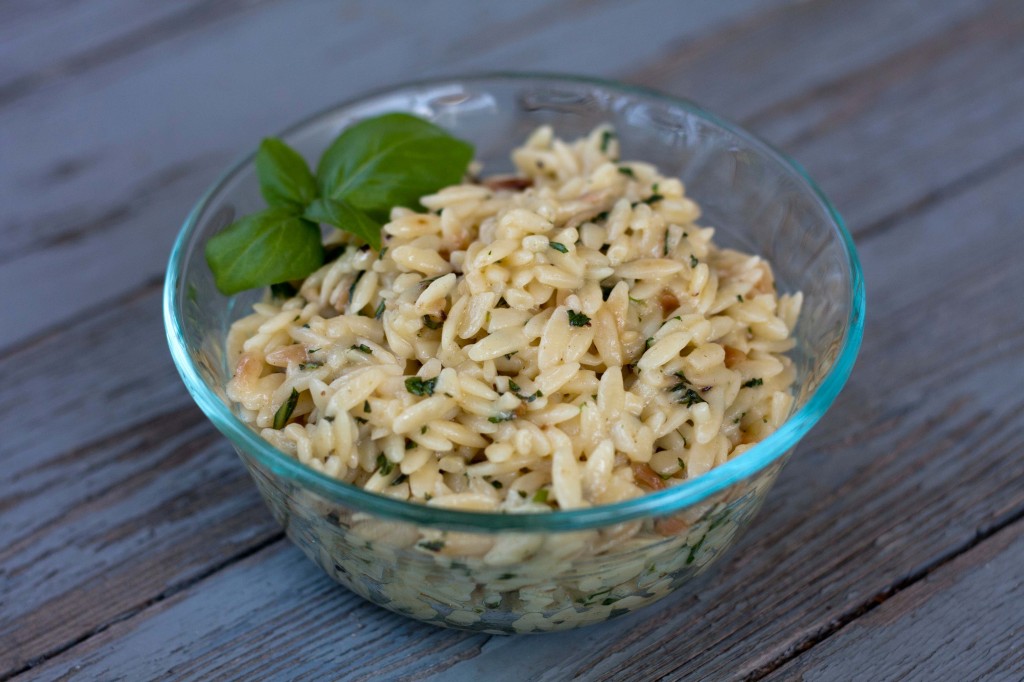 Not much to say about this recipe except to point out the key ingredients – basil, parmesan and orzo pasta. Yum. There's next to no prep time involved, it's quick to cook, and can be served as a side dish, or if you love basil and parmesan as much as I do, an entrée.
(Adapted from My Tiny Oven)
Ingredients:
1 1/2 cup uncooked orzo
3 tbs butter
2 cloves garlic, minced
3 cups stock (I love Better than Bullion)
1/2 cup basil, chiffoned
1 cup parmesan cheese
Salt and pepper to taste
In a pot, melt the butter and add the orzo to sauté until the orzo is golden brown.

Add the garlic and sauté for an extra minute or two. 

Add the broth, cover and simmer for 20 minutes.

Remove from the heat once all the broth is absorbed.

Add the basil, parmesan, salt and pepper and stir until the cheese is melted.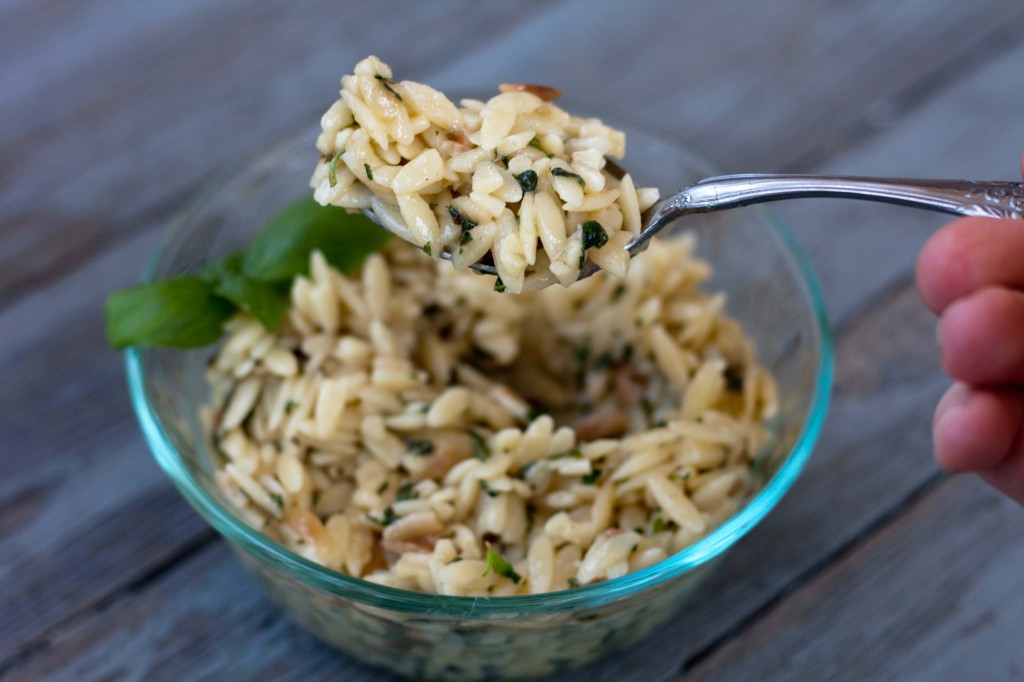 Print This BA Recipe