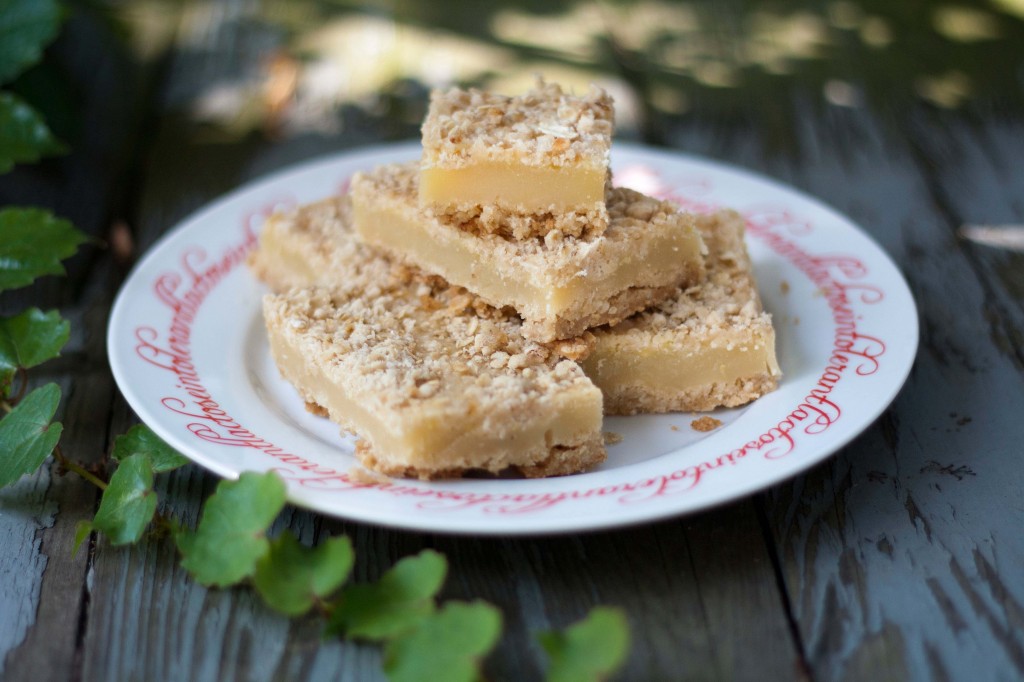 I feel like this recipe doesn't even warrant an introduction. It's just that good. So let's just get on with the show…
(Adapted from The Pioneer Woman and Ina Garten)
Ingredients:
1 1/2 stick butter, softened
3/4 brown sugar
1 1/3 flour
1 cup oats
1/2 tsp salt
1 tsp baking powder
1.5 cups sugar
1.5 cups lemon juice
6 room temp eggs
1 cup flour
2 tbs zest
Preheat oven to 350 degrees F.

In a large bowl, combine the butter and brown sugar with an electric mixer.

In a separate bowl, sift together the flour, oats, salt and baking powder.

Combine the flour mixture with the butter and brown sugar.

Press half of the oat mixture into the bottom on an 9×13 in baking dish.

Let the crust bake for 10-15 minutes then set aside to cool.

For the filling, whisk together the sugar, lemon juice, eggs, flour and zest.

Pour the filling over the bottom crust, top with the remaining crumble mixture, and bake for 30 minutes (until the filling is set). 

Let cool then enjoy!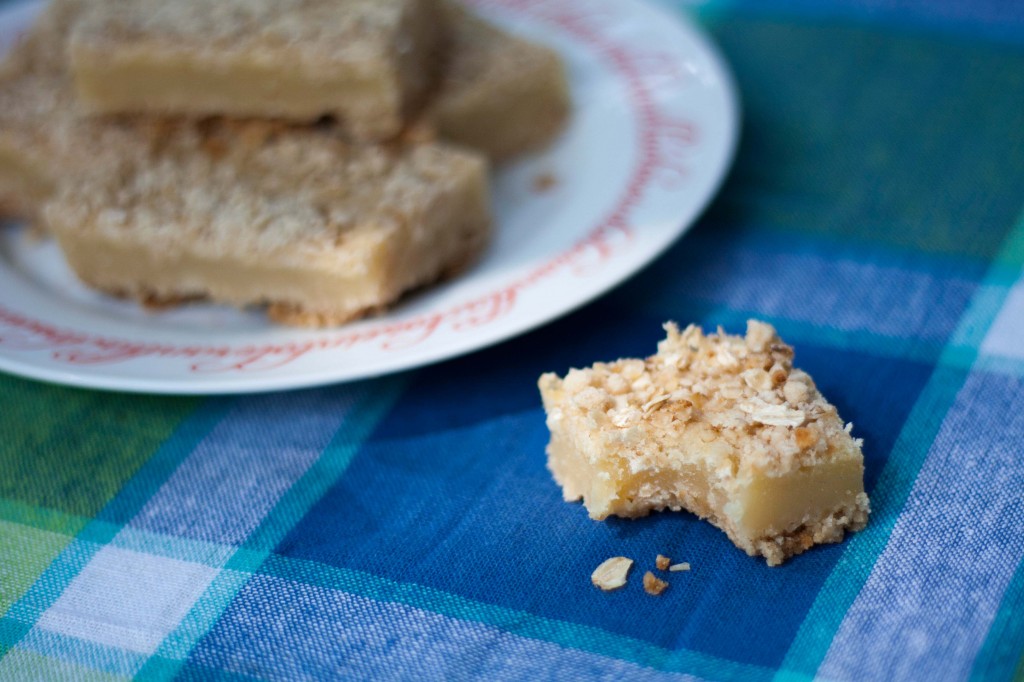 Print This BA Recipe