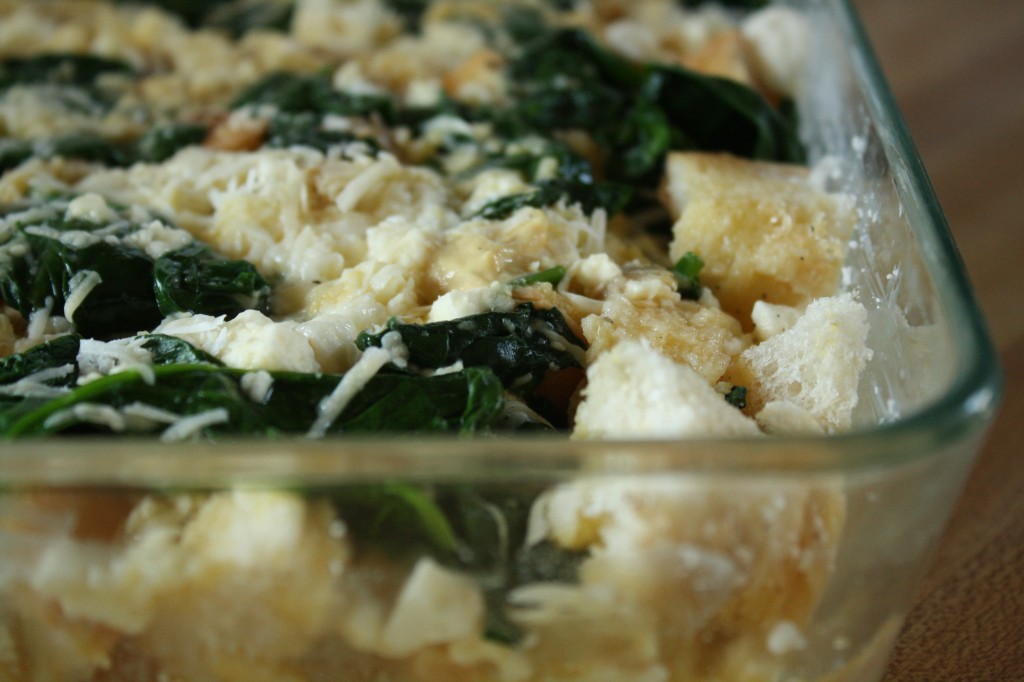 During my first year of med school, one of my required clinical experiences was a half-day rotation with a family physician at Metrohealth Medical Center.  His discussion with us regarded weight gain — mainly, how freaking easy it is.  "So let's say the average American gains ~30 pounds between the ages of 20 and 50.  How many calories would you need to overeat to gain 30 pounds over 30 years?"
1 lb (fat) = 3500 Cal.  To gain 30 pounds over 30 years, that's 1 lb per year or 3500 calories per year.  3500 calories / 12 months / 30 days = 9.7 calories
What does 10 calories look like?  That's about 3 m&m's.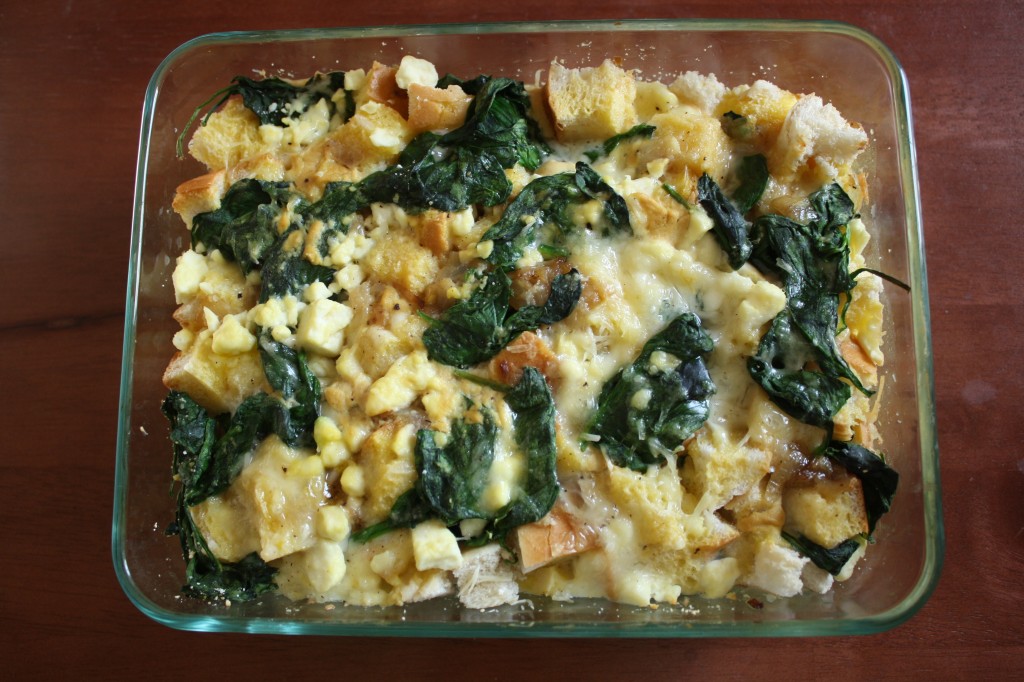 I've been thinking lately about how to put a little more health awareness into this blog about food and medicine, so I was thinking about posting periodically about either 200 or 300-calorie snacks.  If you're looking to maintain or lose weight for health purposes or for whatever-purposes, here are a couple of good links to start with:  BMR Calculator & Daily Calorie Needs.
Until then — enjoy this completely non-health related dish!

 Ingredients (adapted from smittenkitchen.  This is half the size of her original recipe, perfect for a light breakfast for 2-3 people)
5 eggs
1 Tbsp dijon mustard
1/4 tsp salt
dash black pepper
1.5 tsp butter
1 small onion, chopped fine
5 oz spinach (I used fresh and wilted it in the microwave, Deb used frozen but thawed and squeezed it)
4 cups Italian bread cut into 1 inch cubes (I used Jimmy John's day old bread, 2-3 days old)
1 cup (3-4 oz) crumbled feta
more butter for lubrication
Whisk together the eggs, salt, pepper, and mustard.  Sautee the onions in butter for 5-10 minutes until translucent and golden-brown.  Mix these into the spinach.  I buttered what was probably a 8"x6" pyrex thingy and layered 1/3 of the bread, 1/3 of the spinach mixture, and 1/3 of the cheese in layers.  Do this this three times and then poured the egg mixture on top in an even fashion.  Cover with plastic wrap and chill overnight in the fridge.  The next morning, preheat the oven to 325-350 and pull out the strata so that it can warm up a bit (eggs work better in the oven if they start at room temperature).  Remove the plastic wrap and bake for 30-40 minutes, until browning and crispy on top.  Serve now, and serve the leftovers later.

Print This BA Recipe