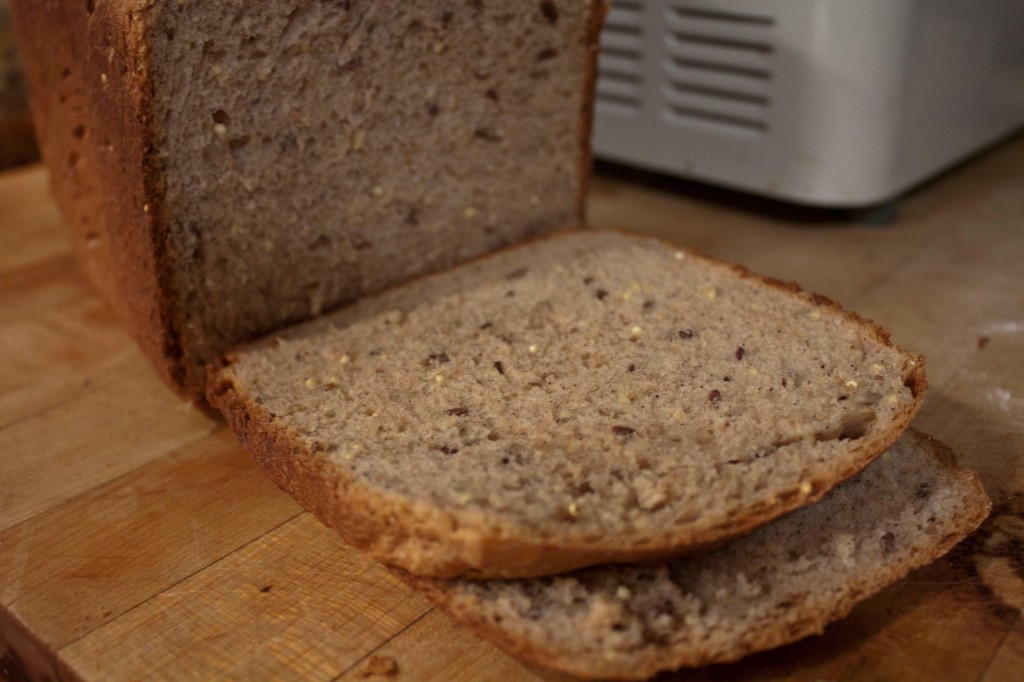 I guess it's finally winter. How do I know this? Well for one thing, people have stopped questioning my sanity when they see me walking around in my knee-length down coat, gloved hands shoved deep in my pockets and nothing but my eyes visible from behind my hat and scarf (I've been wearing this tundra-approved gear for the last 3 months and usually receive many confused stares given the average temperature of 40 degrees). There are also the more obvious indicators such as snow on the ground, an increasingly expensive heating bill, and my food cravings for soup, chili and fresh baked bread. There are few things quite as comforting on a cold day as fresh-out-of-the-oven (or in my case, bread machine) bread. Slap on a little butter and honey, and I'm ready to settle down for some much needed hibernation.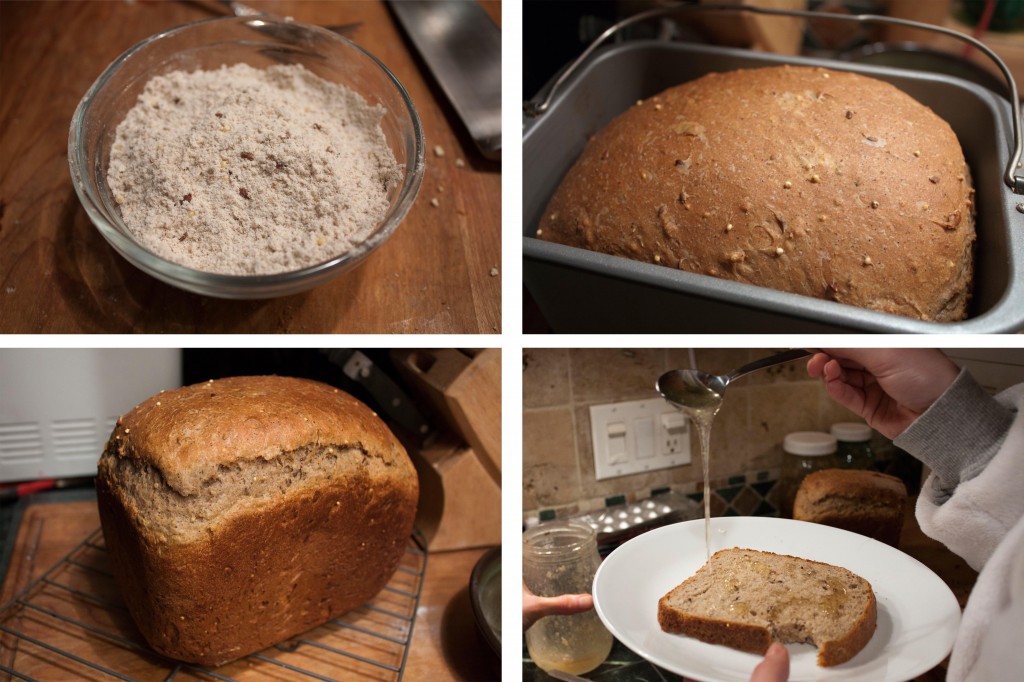 What you need:
Add the ingredients to a bread machine in the order listed above.

Set the bread machine to 1.5 lb loaf with medium dark crust.

Prepare for hibernation inducing smells.

Print This BA Recipe