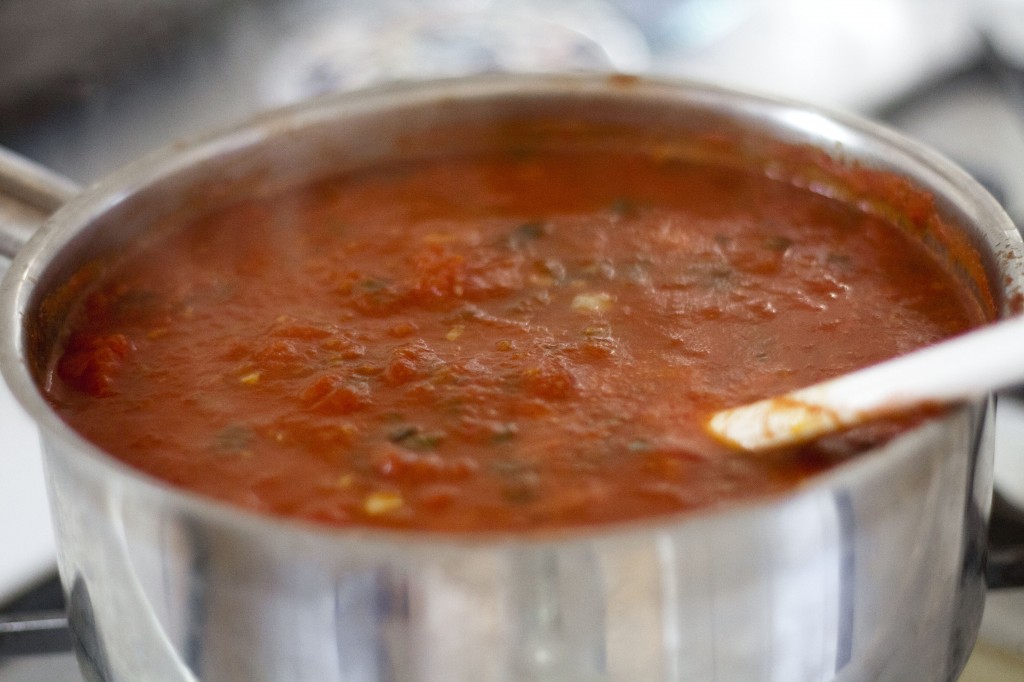 This sauce is the first thing I ever really learned how to cook. Sure, I had made things before, but always from recipes. This sauce was different. I learned how to make it without a recipe, and it's reached the point where I can make from muscle memory. I let my brain take me as far as getting the ingredients out of the fridge, but then I shift into autopilot. Before I know it, I'm sitting down to a very big serving of pasta.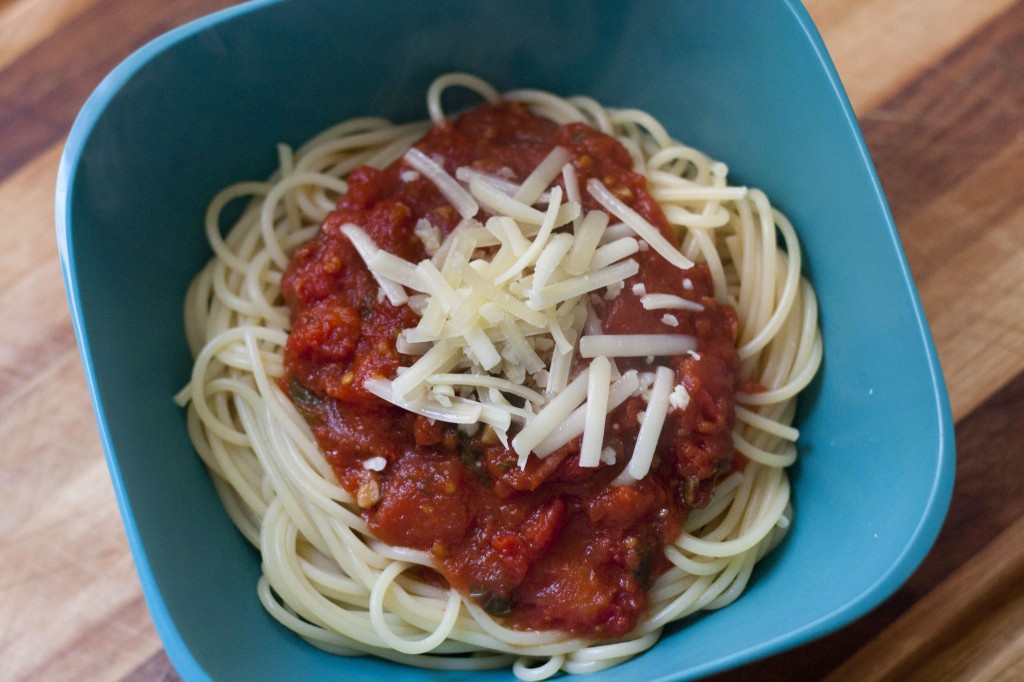 What you need:
2 28oz cans of crushed tomatoes (my dad and I love the Whole Foods brand)
1-2 tbs olive oil
4-5 cloves of garlic, minced
1 tbs sugar
1 tsp salt (add more as needed)
1/4-1/3 cup minced

fresh

basil
1 lb capellini (angel hair) pasta
Freshly grated parmesan cheese (not optional)
In a large sauce pan, sauté the garlic in olive oil until fragrant. 

Add the crushed tomatoes to the sauce pan along with the sugar, salt and basil.

Bring to a boil on medium-high heat, then simmer on low for 20-30 minutes (b

e sure to taste the the sauce and add more salt/sugar as needed).

While the sauce simmers, cook your pasta and grate your parmesan cheese.

Combine the pasta with the sauce, top with cheese and enjoy!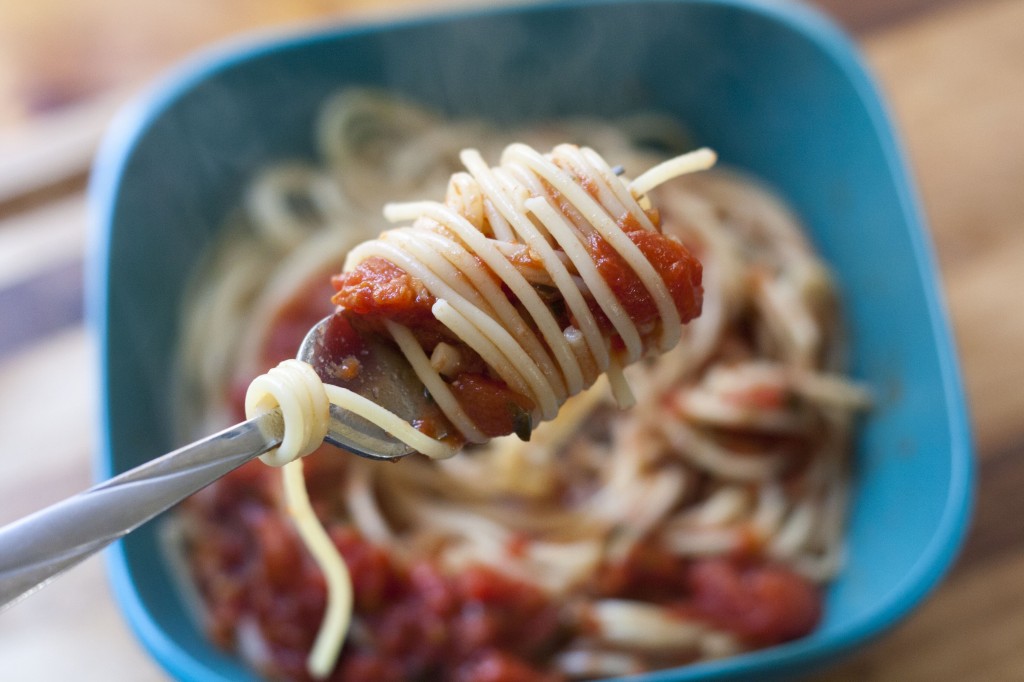 Print This BA Recipe