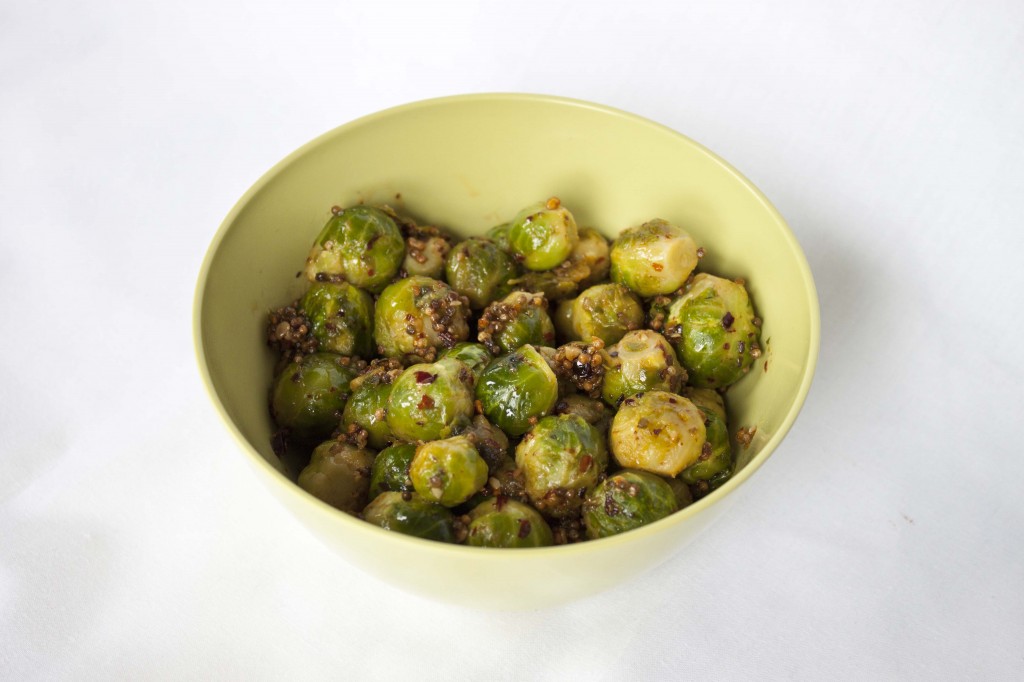 In case you can't tell by now, Anita and I are not exactly the kind of people that steer clear of vegetables. I wouldn't say that we have a "vegetarian household" (we're always sure to have a least 1 package of ground turkey in the freezer), but we both definitely appreciate a large helping of veggies…and I'm not just talking about your nice, "friendly" vegetables (e.g. tomatoes, lettuce, etc.), I'm talking about the mean, green, cancer fighting machines known as brussels sprouts.
"We kids feared many things in those days – werewolves, dentists…Sunday School – but they all paled in comparison with Brussels sprouts."
-Dave Barry
Now, popular culture would have us believe that brussels sprouts are nothing more these disgusting little green balls of feet flavored mush that were put on this earth to haunt us as children…I would definitely have to disagree with this thought. I'm not saying I sit there craving boiled brussels sprouts with nothing on them, but if you prepare them the right way, they are absolutely delicious (and nutritious)! As I venture even closer to the first official day of my board study period (t minus 8 days and counting), I find myself craving more and more junk food, and having to try even harder to convince my stomach that a salad really is just as tasty as a slice of cold, day old pizza. With that in mind, I have continued my search for quick and healthy dishes that trick my body into thinking it's getting something with zero nutritional value. Here's one that my stomach, and the stomachs of many die-hard brussels sprout haters, have deemed a winner.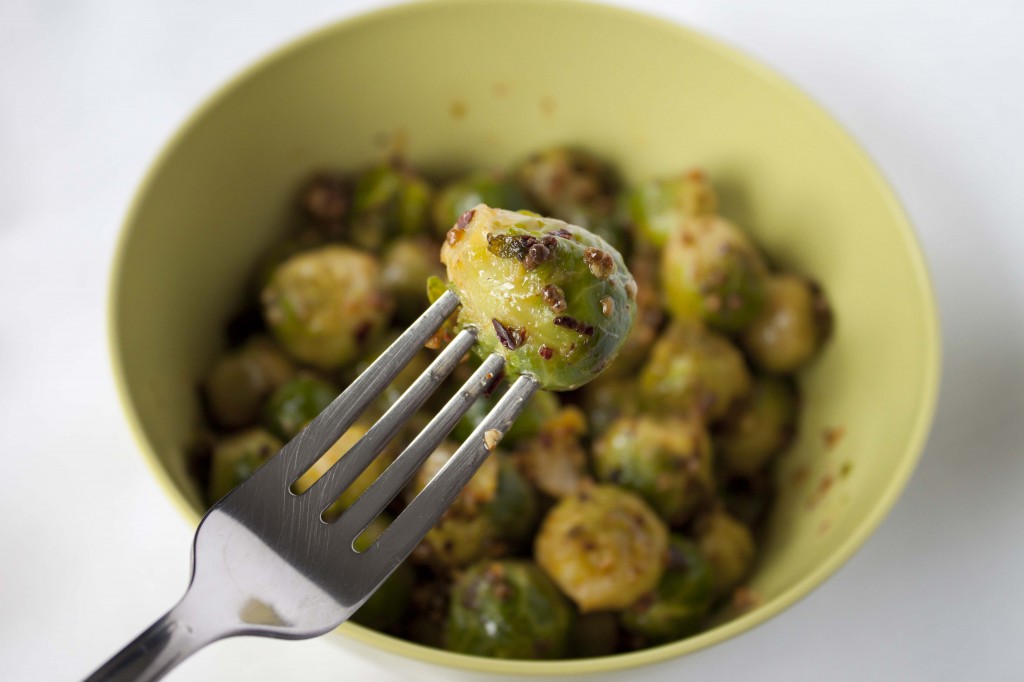 What you need:
1 lb brussels sprouts (I used frozen)
3 tbs vegetable oil
1 tbs whole mustard seeds
4 cloves of garlic, minced
1 tsp crushed red pepper (more or less depending on desired spice factor)
1/2 tsp salt
1 tsp sugar
What you need to do:
Steam your brussels sprouts until they're tender (or if you're lazy like me, just guy the frozen kind you steam in the bag), and set aside.
Heat the oil in a frying pan, and once it starts to bubble add the mustard seeds.
As soon as the mustard seeds start to pop, add the garlic and heat until they turn a light brown.
Add the crushed red pepper and heat for a few seconds.
Add the brussels sprouts, salt and sugar and stir.
Turn the head down and let the brussels sprouts continue cooking for 3-4 minutes.
Add a little sriracha and enjoy!

Print This BA Recipe