Remember playing with roly polies when you were younger?
Are you now feeling nostalgic and yet, somehow, repulsed?
I wish I could rename these roly poly potatoes.  Or armadillo potatoes.  They're beautiful. Unfortunately, both times I've made these they've come out imperfect.  The ends and loose pieces are amazing, sort of like crispy potato chips with a creamy center.  But the middles either remain partially raw or become dry from not enough fat; I haven't decided.
But anyway.  The aesthetics can't be beat, and people do seem to get it right, so hopefully you will too.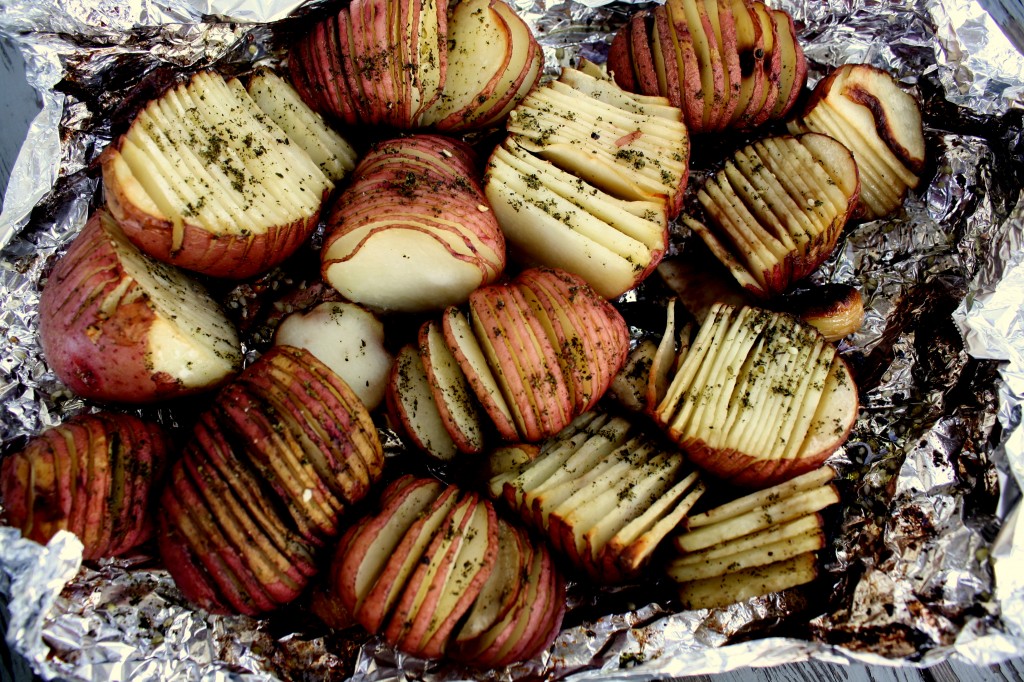 Ingredients
3 lbs new potatoes

1 Tbsp unsalted butter, melted

2 Tbsp olive oil

kosher salt

freshly ground pepper

za'atar spice (available at the West Side Market) or chopped fresh parsley, for garnish
Preheat the oven to 400F.  Place a potato in a dinner spoon, and use a sharp knife to carefully cut many thin slits in the potato, leaving a bit on the bottom uncut so that the wedges stay together.  Repeat for all of the potatoes, then toss with the butter and olive oil.  Add salt and pepper, and let the potatoes rest for 10 minutes or so, tossing occasionally to try to coat the insides of the wedges.  Bake on a tin foil-lined baking sheet for at least 45 minutes.  You could see if pushing it to an hour will cook them all the way through.  I also tossed in a few cloves of garlic in the oil and into the oven.  Garnish with the za'atar if you've got it, or more pepper, or grated parmesan.

Print This BA Recipe