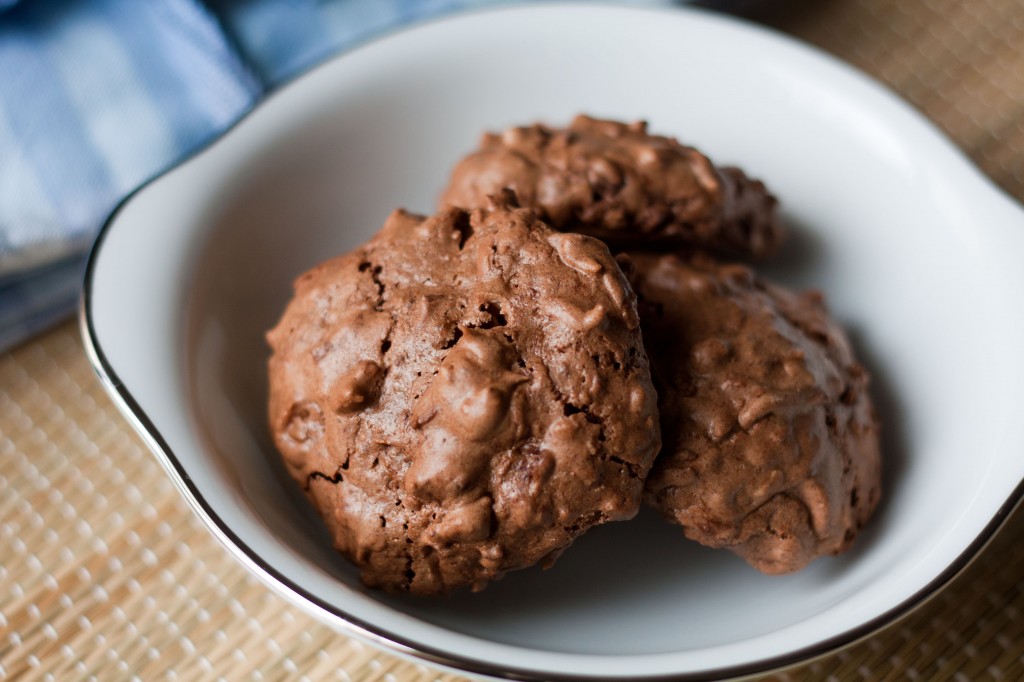 I realize this post is a month late…but let's just pretend I managed to get this up before passover. Deal?
In some ways passover still isn't over in my household. Why? Because it turns out that matzah is REALLY CHEAP after passover, and as Anita has pointed out, I can't pass up a good deal (notice the price tag – it's was 85% off!!).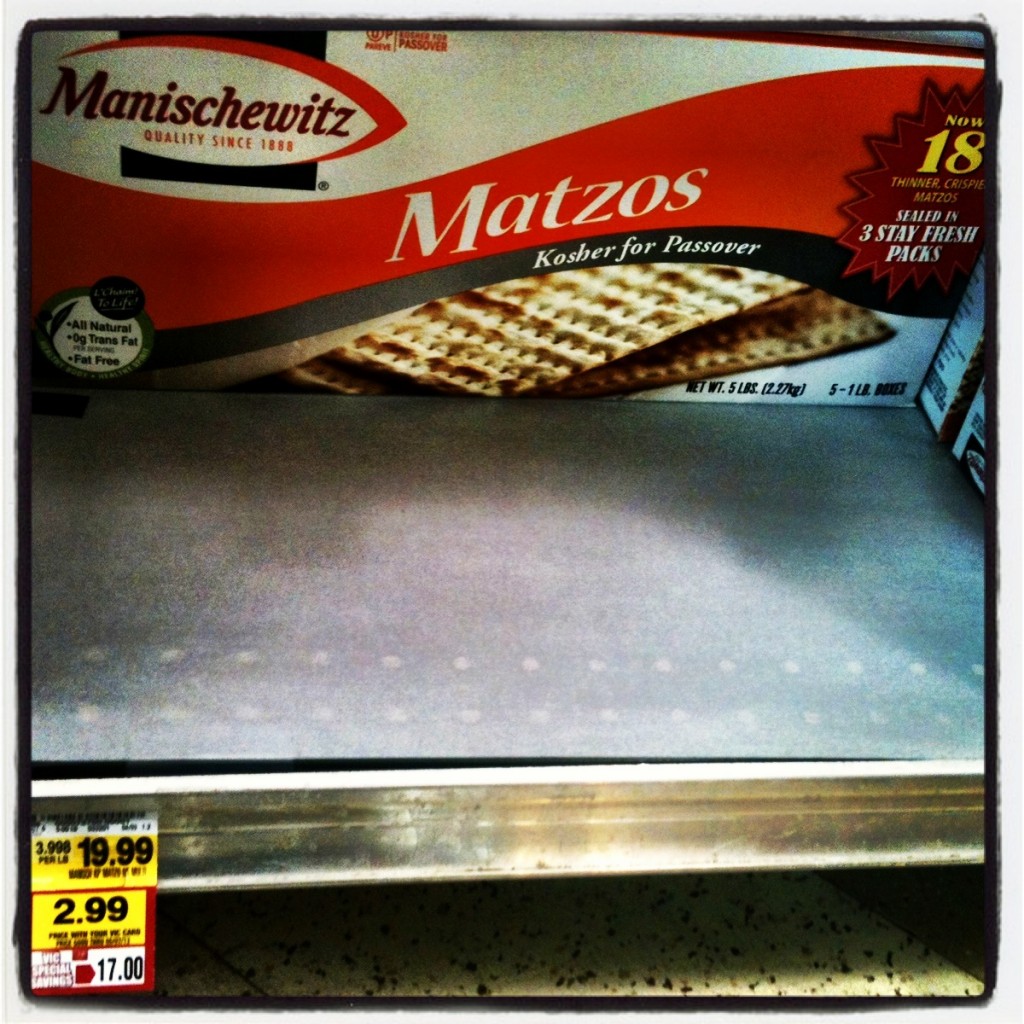 In truth, it was my fiance who insisted we buy this heavily discounted cracker treat. He's obsessed with matzah pizza, and bet me that he could finish the entire box before we moved out of our house in May…so far I'm winning the bet.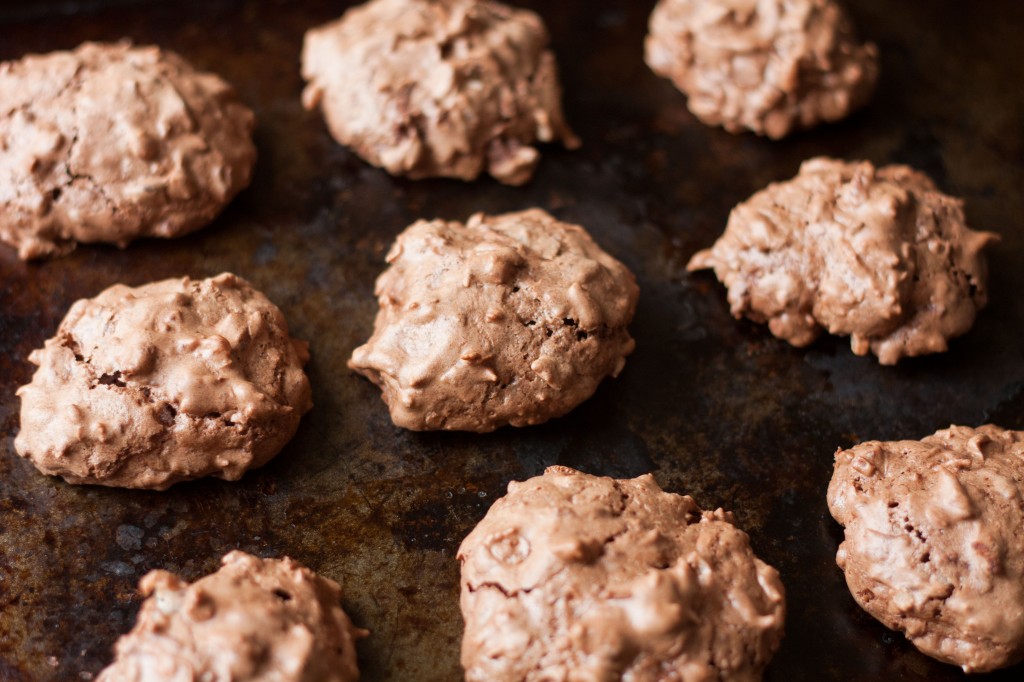 (Adapted from Epicurious)
Ingredients (makes about 30 cookies)
2 large egg whites
1/4 tsp salt
1/3 cup sugar
1 tsp vanilla
1 1/2 cup sweetened coconut flakes
1 1/2 cup chocolate chips
Preheat oven to 325 degrees F.

In a double boiler (or a makeshift double boiler), melt

1 cup

(save the other 1/2 cup for later) of your chocolate chips. Be sure to stir regularly so the chocolate doesn't burn. Cool chocolate to room temperature

While the chocolate is cooling, beat the egg whites and salt in a CLEAN bowl (otherwise the eggs won't foam properly) with an electric mixer. Mix until the egg whites form soft peaks. 

Slowly add the sugar and vanilla to the eggs and continue mixing until smooth.

Fold in the melted chocolate and coconut.

Fold in the remaining chocolate chips.

Spoon the batter onto 2 cookie sheets lined with either parchment paper or a silicone mat. Space the cookies 1 1/2 inches apart.

Bake for 10 minutes.

Reverse the cookie sheets and bake for another 10 minutes.

Cool cookies on a rack and enjoy!

Print This BA Recipe