Sorry I've been gone for a little while…I've been delivering babies(!!!!).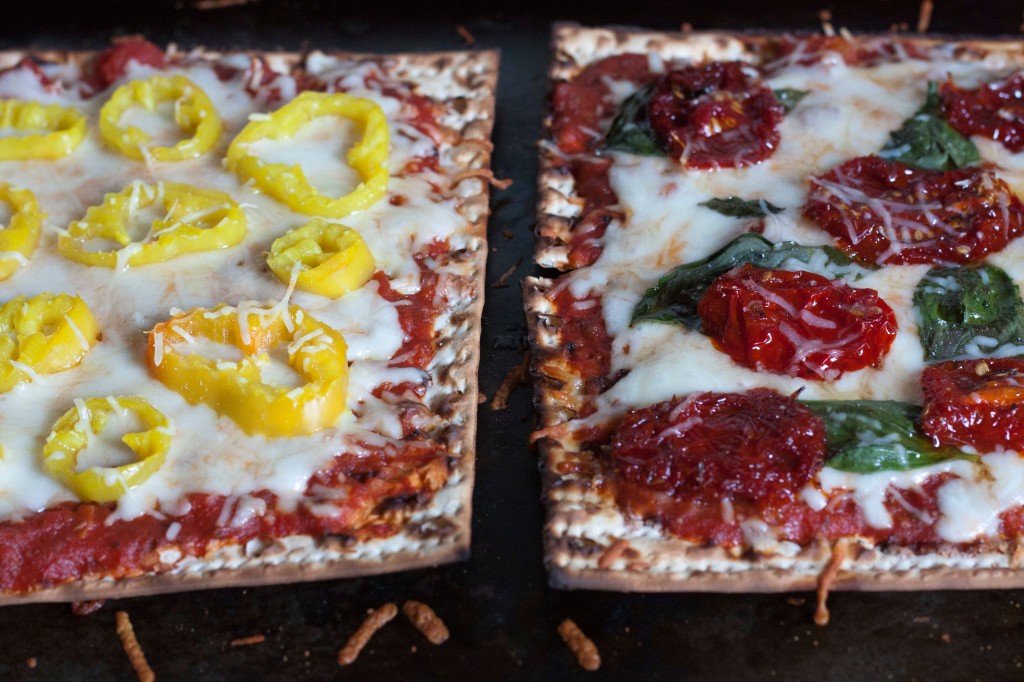 Now I realize I'm exactly one week late with this recipe, but I'm going to make the argument that I'm right one time…For those of you who are familiar with this dry, tasteless piece of food masquerading as a holiday treat (aka matzah), you are also familiar with the all-to-common issue of being left with a large supply of this stuff once the holiday is over. Every year you promise yourself that you'll eat all of it during the holiday, yet every year you finish off the week only to find that mischievous final box (that you swear you already ate) hiding behind the toaster or in the cabinet or under the sink, and you think to yourself, "great…as much as I loathe you, I know I'm going to eat you." While I definitely recommend certain recipes like Matzah Brei as one option to help you get rid of those final sheets of paper-flavored cracker, this recipe is also a tasty option and you'll hardly realize recognize the starting ingredient by the time you sit down for dinner.
28 oz can of crushed tomatoes
4-5 cloves of garlic, minced
dried oregano
1/2 tsp salt
2 tsp sugar
grated mozzarella
grated parmesan
toppings (I used banana peppers, fresh basil and sun dried tomatoes)
Preheat your oven to 375 degrees.

In a sauce pan, sauté the garlic in olive oil until it becomes fragrant (no more than 1 minute).

Add your crushed tomatoes, salt and sugar, then sprinkle dried oregano on top of the sauce until it's covered with a fine layer (see image about). Stir until combined. (I know that sounds really unspecific, but trust me with this one. This is the best pizza sauce you've ever tried.)

Heat on medium until it begins to bubble then turn down to low heat. Once it begins to simmer again, turn off the heat.

Place your matzah on a cooking sheet, cover with tomato sauce, cheese and the toppings of your choice.

Bake for 15 minutes, until the cheese has melted. Cut into wedges and enjoy!

Print This BA Recipe