As the weather gets warmer, I find myself switching from my usual cravings of warm, comfort food to something a little more refreshing…maybe even with a little bit of crunch. Coleslaw definitely falls into the category of a crunchy summer favorite, but I always find it a little bit lacking when it comes to feeling refreshed. The cabbage is right one target, but when the mayo hits my tastebuds, I get bogged down with the creaminess and am left craving a large glass of [insert age appropriate beverage]. Anita has already presented you with one tasty alternative to traditional coleslaw, and here is my attempt and accomplishing this task.
Ingredients:
1/2 head of green cabbage
1/4 head of purple cabbage
4-6 peeled carrots, thinly sliced
2 apples, cut into matchsticks
1/2 cup rice vinegar
1/4 cup sesame oil
2 tbs brown sugar
toasted sesame seeds, optional
Instructions:
Thinly slice the cabbage, per Anita's instructions.

Add the cabbage, carrots and apples to a large bowl.

In a separate bowl, whisk together the vinegar, sesame oil and brown sugar, then pour over the coleslaw.

Sprinkle toasted sesame on top and enjoy!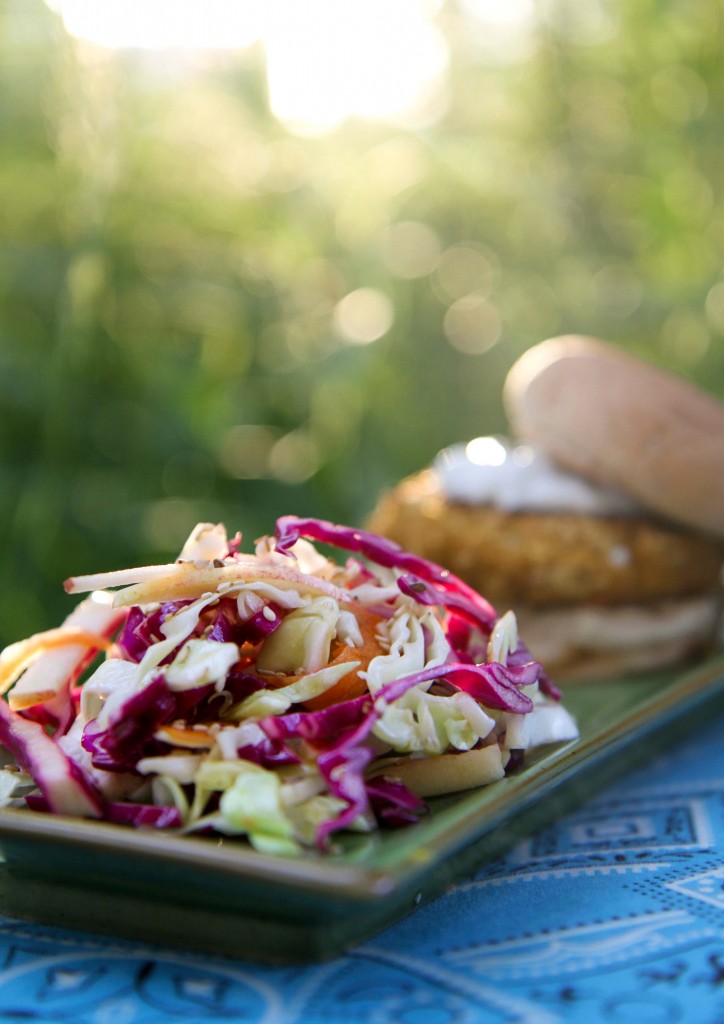 Print This BA Recipe