And so it begins…the most dreaded, terrifying period in the life of any 2nd year medical student. [Cue ominous, yet dramatic music] Duh, duh, duuuuuuuuh – Board Study Period! For those of you who are less familiar with the med student exam schedule, the USMLE Step 1 Exam (aka boards) is the exam taken at the end of your first two years of medical school. During this 8 hour examination, you are expected to somehow recall all the information you learned (or were supposed to learn) over the previous two years of lecture-based learning. Completion of this exam marks the end of the "classroom" part of medical school, and the beginning of rotations in the hospital. Needless to say, it's a pretty big deal.
January 15th (14th for Anita) marked the start of the 3 month countdown to the big day. With the realization that THE day is in the not too far off future, we're both starting to feel the pressure to get down to business. Now "getting down to business" not only involves many grueling hours spent reviewing, but also reworking your daily schedule, life, eating habits, etc. in order to maximize your study time. This means figuring out where you plan to study, scheduling in gym breaks, stocking up on study snacks, and putting together the best "I'm going to have a super productive day" playlist so you have something to pump yourself up to when you drag yourself out of bed in the morning.
The biggest challenge that I know I'm going to face during bored studying…oops I mean BOARD studying, is the snacking problem. Now, I never really need a reason to eat, but boredom is kinda my go-to excuse to munch on whatever I find lying around…And while I try time and time again to convince myself this is not the case, I find studying pretty boring. I usually have an ample supply of snacks within arms reach of my desk, but I'm starting to get a little concerned that fritos from the vending machines and candy from the registrar's office aren't going to be able to sustain me for the next three months. With that in mind, I have begun my search for relatively healthy snack options. I already have a few favorites (for example, cheesy rice cakes, protein bars, and seasoned nori), but I'm gonna need a few more options if I plan to entice my taste buds into convincing my brain to stay focused on the task at hand. So now I turn to you, faithful readers. Please give me ideas for other easy, and preferably healthy, study snacks. To give you an idea of what I'm looking for, check out the wonderful recipe below, provided by our dear friend Hannah.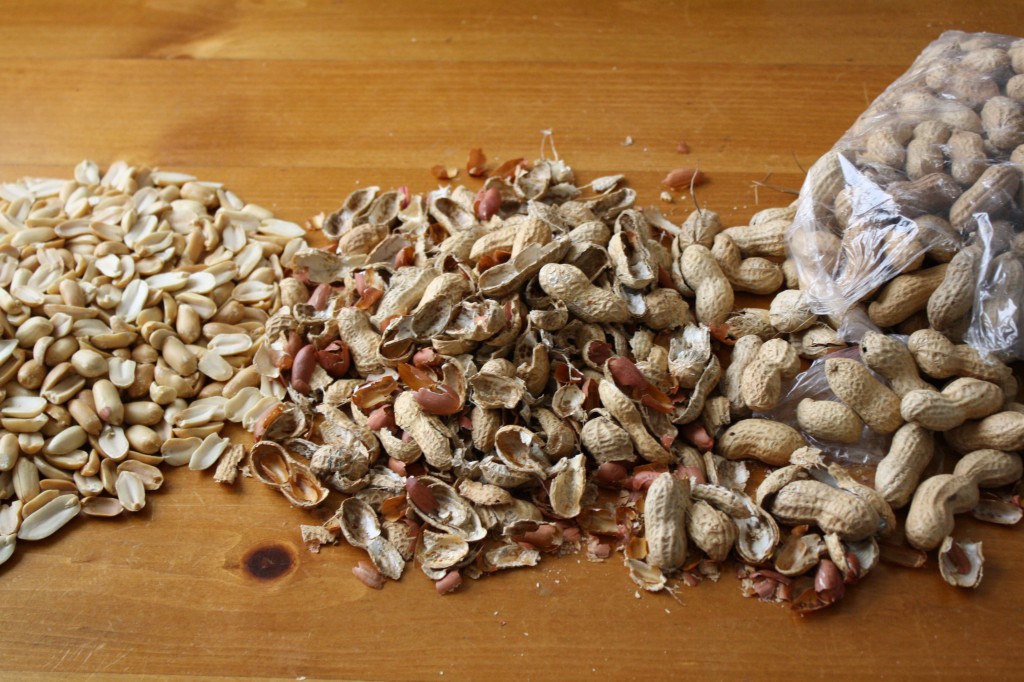 What you need:
1 lb skinless, roasted, unsalted peanuts
2 tbs honey
2 tbs butter
1 tsp salt
1/3 cup brown sugar (or white sugar if you want a more "granulated" coating)
1 1/2 tsp chipotle chili powder (or a mixture of cayenne, cumin and chili powder)
1/4 tsp chili powder (more if you want them spicier)
1/4 tsp garlic powder
What you need to do:
Preheat the oven to 325 degrees F.
In a large saucepan over medium heat, stir together the butter, honey and salt until the butter has melted and the mixture in starting to bubble.
Stir in the peanuts until they are well coated.
Pour the peanuts onto a 9×13 in baking dish.
Bake in the oven for 20 minutes, and be sure to stir the mixture every 5 minutes to be sure they're cooked evenly.
While baking, mix together the sugar, chipotle powder, chili powder and garlic powder.
Once done, scrape the peanuts into a large metal bowl and sprinkle with the spice mixture. Toss the peanuts to evenly coat them with the spices.
Allow the peanuts to cool to room temperature, and be sure to toss them every few minutes so they don't stick together.
Break out the USMLE Step 1 First Aid and start snacking…I mean studying!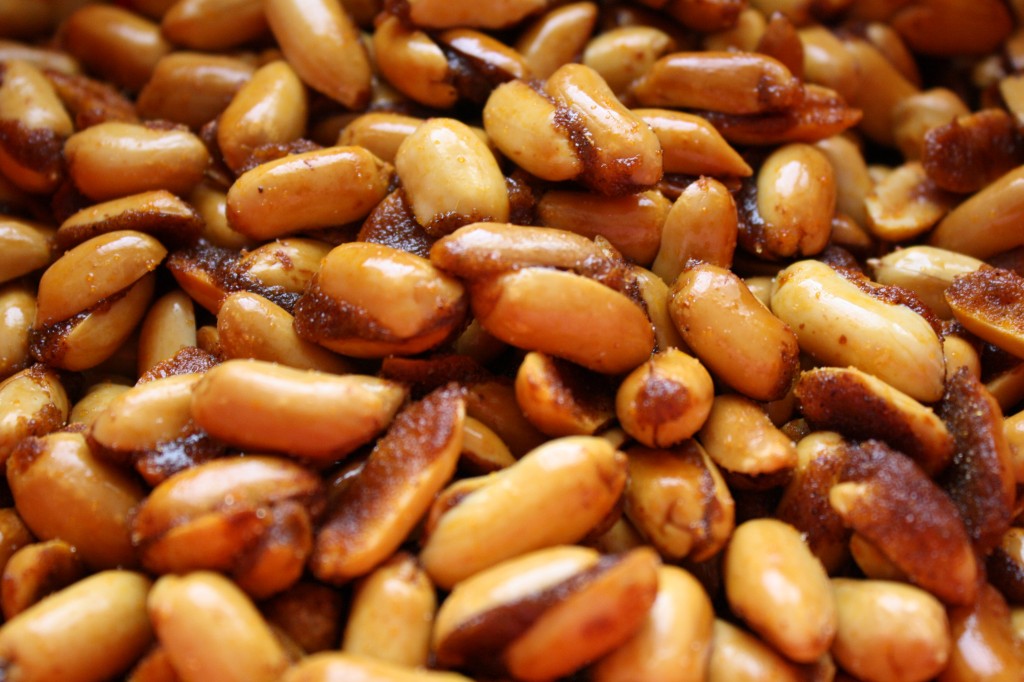 Print This BA Recipe