No, this isn't anything super new.  If you own a food processor, hummus may be of the first things you learned to make in it.  But my perspective was completely ruined about a year ago, the day a friend brought Sabra brand Supremely Spicy Hummus to an FCM potluck.  I'd grown up on great-tasting hummus, but no human had ever produced texture as smooth as what came out of that container.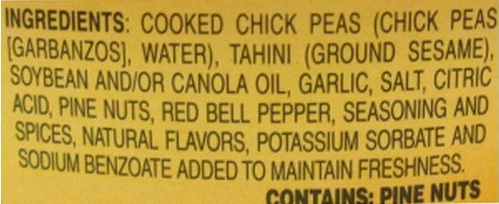 So smooth, I wasn't sure whether to eat it or moisturize with it.  From that moment on, I had a choice — pay for the mysteriously silky Sabra hummus in the evil red tub that mocks me when I pass it in the grocery store, or attempt to perfect a homemade version.  There have been many attempts, with spotty throughput.  This latest batch, I rehydrated dried chickpeas in my crock pot and used The Toby Show's method of creaming the tahini and lemon juice.  Tasty, but still not smooth enough.  Here are things I might need to try:
cooking the chickpeas for a longer time
removing the skins from each individual chickpea (hey, what are roommates for?)
adding more olive oil or tahini
straining through a fine mesh strainer
I'm posting this in hope that some helpful reader will tell me how to achieve pretty much the only thing I want from chickpeas and can't get.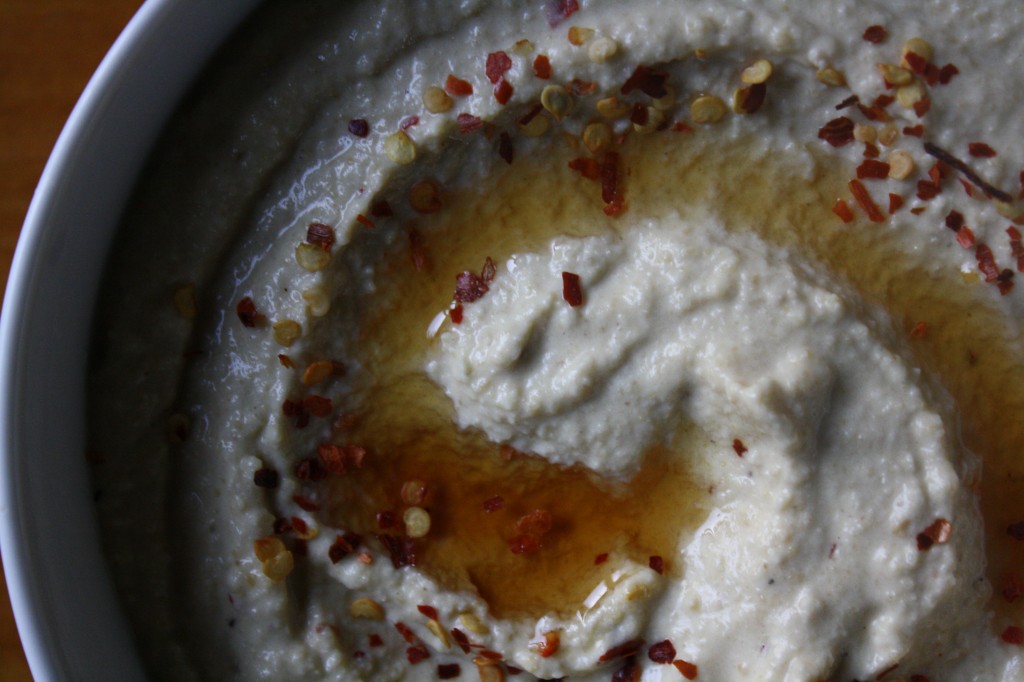 Ingredients
1 can chickpeas (or 1.5 cups of rehydrated chickpeas)

1 lemon, juiced

1/4 cup tahini

4-5 cloves garlic, minced fine

2 Tbsp olive oil (or more to your liking)

2 tsp cumin (or more)

1 Tbsp red pepper flakes

2 tsp salt

pepper

sesame oil
Combine the tahini and the lemon juice in the food processor and attempt to emulsify completely.  You might have to add the olive oil and even some water at this point to make sure it looks like it's being whipped.  Add the garlic, whip it up.  Then add the chickpeas 1/3 of the total amount at a time, blending until as smooth as you can get it (maybe a minute each and a few minutes after the last batch).  Add more olive oil or water until you achieve the consistency you desire.  Add the spices, and season with salt as desired.  Garnish with sesame oil (my mom's touch) and more red pepper flakes.  Serve with pita, vegetables, roasted chicken, and my eternal gratitude if you can help me out on this one.

Print This BA Recipe