In honor of Anita's delicious homemade yogurt, and the fact that we're actually ALLOWED to eat yogurt again, today's recipe will highlight one of the many things you can do with delicious plain yogurt. As Anita mentioned in her last post, she often likes to add jam or brown sugar to sweeten up the slightly sour taste of plain yogurt. Another tasty option is to add real maple syrup and eat it plain or add it to pancakes. I've recently discovered (in other words, was informed by our friend Emily) that plain yogurt can also be substituted for milk and butter when making macaroni and cheese. It adds a nice tangy flavor to the dish and is healthier than butter…not a bad deal!
Now I realize this isn't the best "back story" I've ever come up with, but the simple fact is I've come down with a cold, and for some reason it has zapped both my energy and my creativity. So I apologize for the brief introduction, but I hope the recipe speaks for itself.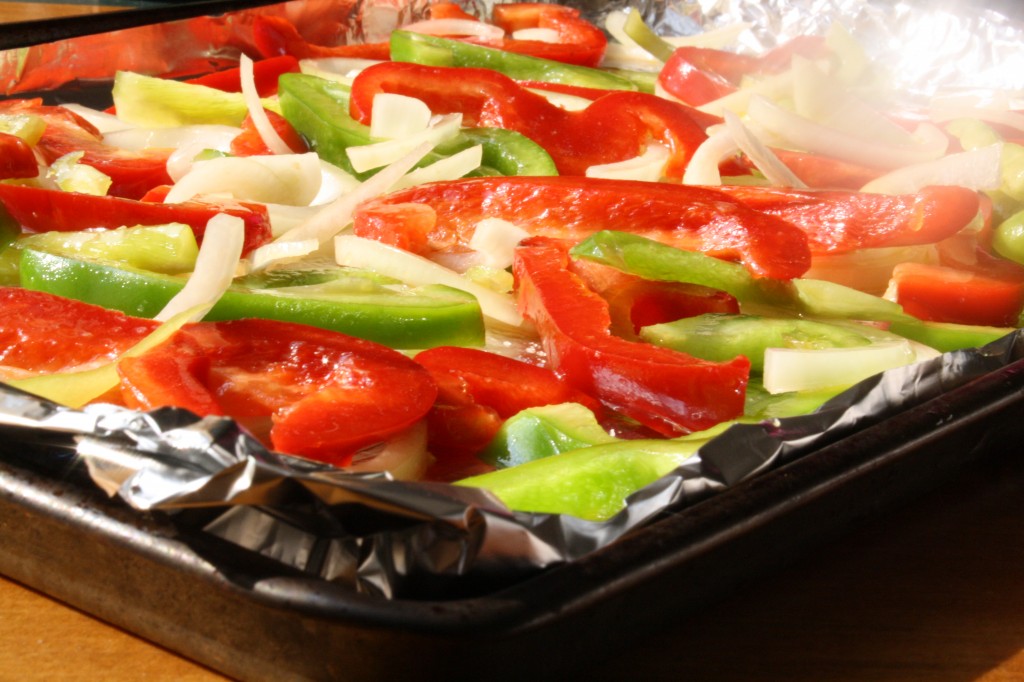 What you need:
1 cup plain yogurt
1 tbs diced garlic
1/3 cup crumbled feta cheese
1 tsp za'atar (not necessary, but adds good flavor)
1/4 cup olive oil
1 tsp kosher salt
1/2 tsp garlic salt
3 sliced sweet peppers
1 sliced onion
1 chopped head of lettuce
1 diced tomato
1 cucumbers cut into thin strips
Flour tortillas (or pita pockets)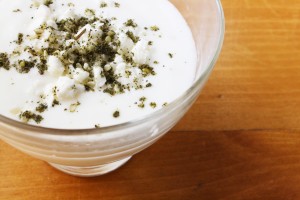 What you need to do:
To prepare the yogurt dressing – mix together the yogurt, garlic, crumbled feta and za'atar. Set the mixture aside in the fridge to use later.
In a bowl, mix the sliced peppers and onions with the olive oil, kosher salt and garlic salt.
Spread out the mixture on a baking sheet and roast for 25 minutes at 350 degrees.
While the onions and peppers are in the oven, cut up the lettuce, tomatoes and cucumbers, and set aside.
Once the onions and peppers are roasted, place them, along with the lettuce, tomatoes and cucumbers on a tortilla (or in a piece of pita) and top it all off with a large helping of the yogurt dressing.
Enjoy!

Print This BA Recipe