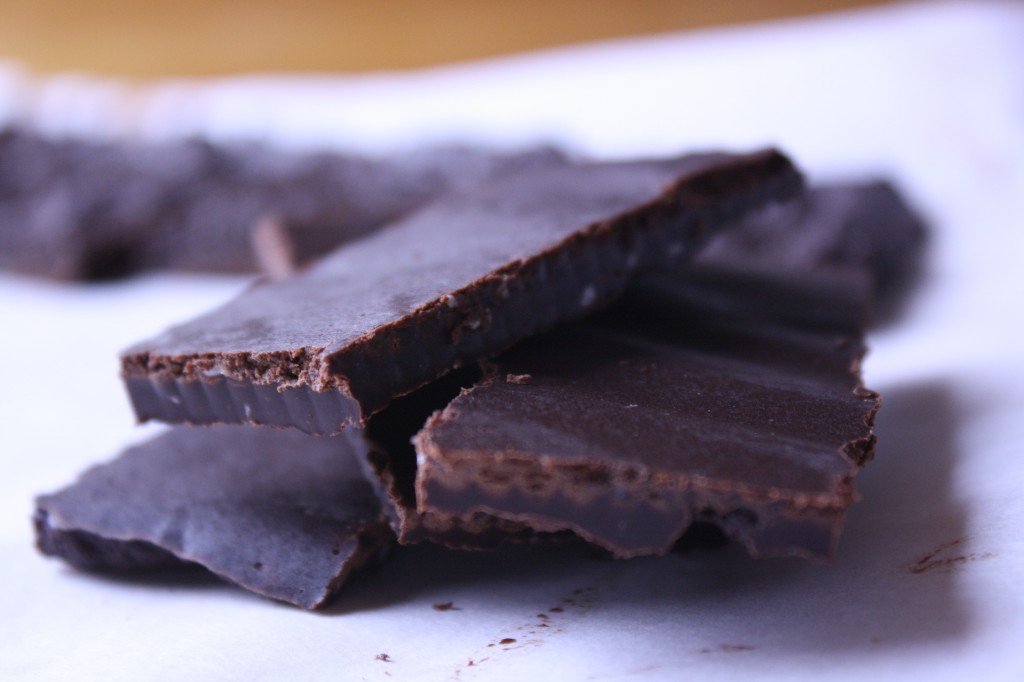 I have made fire CHOCOLATE!!!!!!
Thanks to Katie for sharing this amazing recipe on her blog.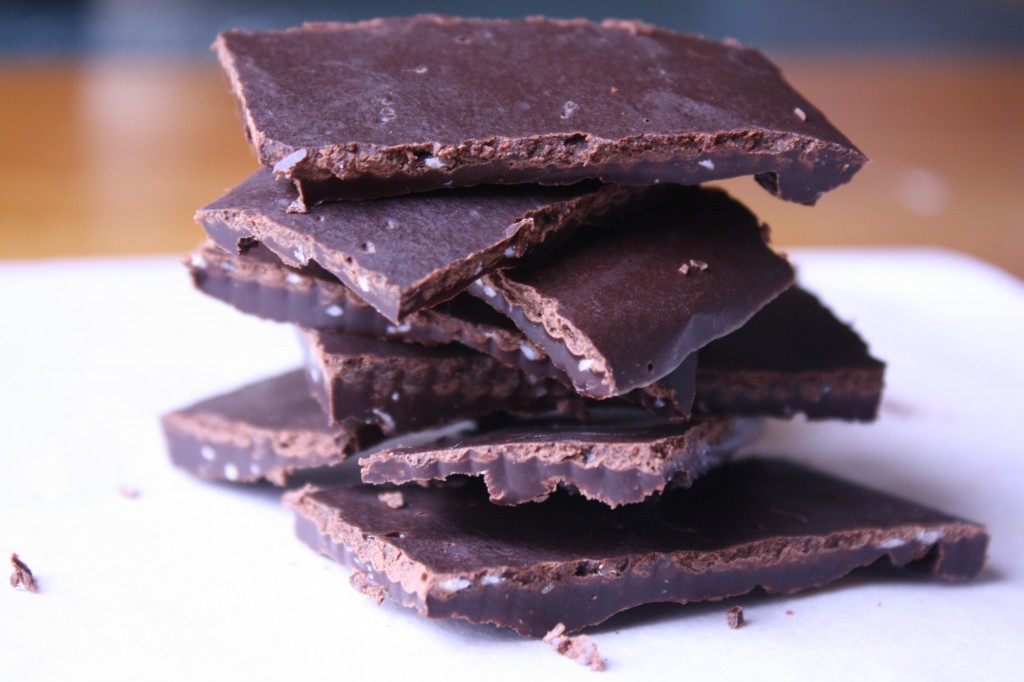 Ingredients (Adapted from Katie's 3-Ingredient Chocolate Bars)
4 Tbsp unrefined virgin coconut oil ($8/jar at Whole Foods, but it will make plenty of chocolate)

1/4 cup honey

1/4 tsp salt

Optional: 1/4 tsp cumin, coriander, chili powder, and garam masala

Optional: 1/8 cup finely shredded coconut

1/2 cup + 2 Tbsp cocoa powder
Line a 9"x9" baking sheet/pan with tin foil or parchment paper.  Melt the coconut oil, honey, and additional add-ins together in a microwave-safe bowl.  Make sure the mixer is truely liquidy by the time you're done heating it; however, don't heat it beyond 280F because the coconut oil may burn.  Once you add the cocoa powder, reheating the mixture will ruin the texture (as in my picture).  Add the cocoa powder and stir quickly until fully mixed.  Quickly, use a spatula to pour the mixture out over the baking sheet and smooth the top.  Put plastic wrap over the top when it has cooled to room temperature, then place in the fridge until solid.  Use a sharp knife to cut into small bars.

Print This BA Recipe