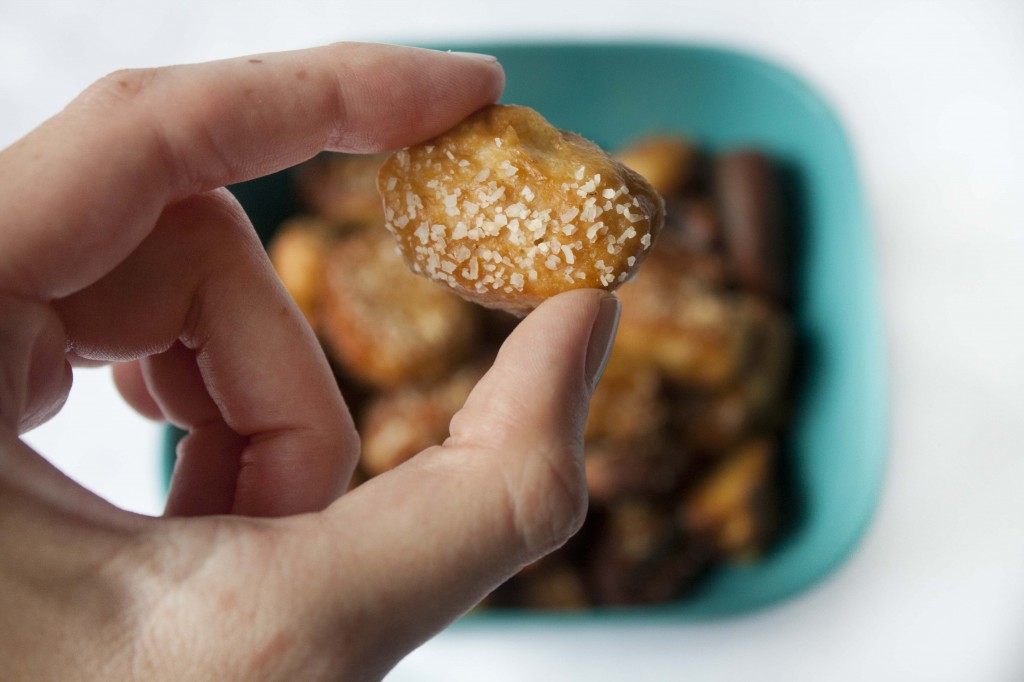 A couple of days ago I received an email inviting me to a going away pizza party for my old roommates from undergrad. I've never been one to say no to a pizza party, and I figured it would be a perfect opportunity to try out a fun new recipe (who doesn't love soft pretzels?!), but there's no denying there was a part of me that didn't want to go. It's not that I didn't want to say goodbye to my friends, but the denial part of my brain felt like if I didn't go, I wouldn't have to admit to myself that my friends are moving on with their lives meanwhile I'm still here in Cleveland.
When I graduated undergrad in '09 I didn't have the "normal" graduation experience. It wasn't really a sad day for me since most of the people I really cared about (my roommates, my sorority sisters, and many other classmates) were actually staying in Cleveland with me for work, school, etc. All of a sudden, however, "graduation" is catching up with me. In the last couple months, many of those friends that I didn't have to say goodbye to 2 years ago are moving on with their lives and leaving this place we've called home for the past 6+ years. I realize I shouldn't be surprised by this, but that doesn't change the fact that I'm still pretty bummed out by these not-so-sudden changes. I'm so excited and proud of my friends for their new jobs, acceptances to grad school, etc., but I kinda wish they could stay…at least until I'm ready to leave.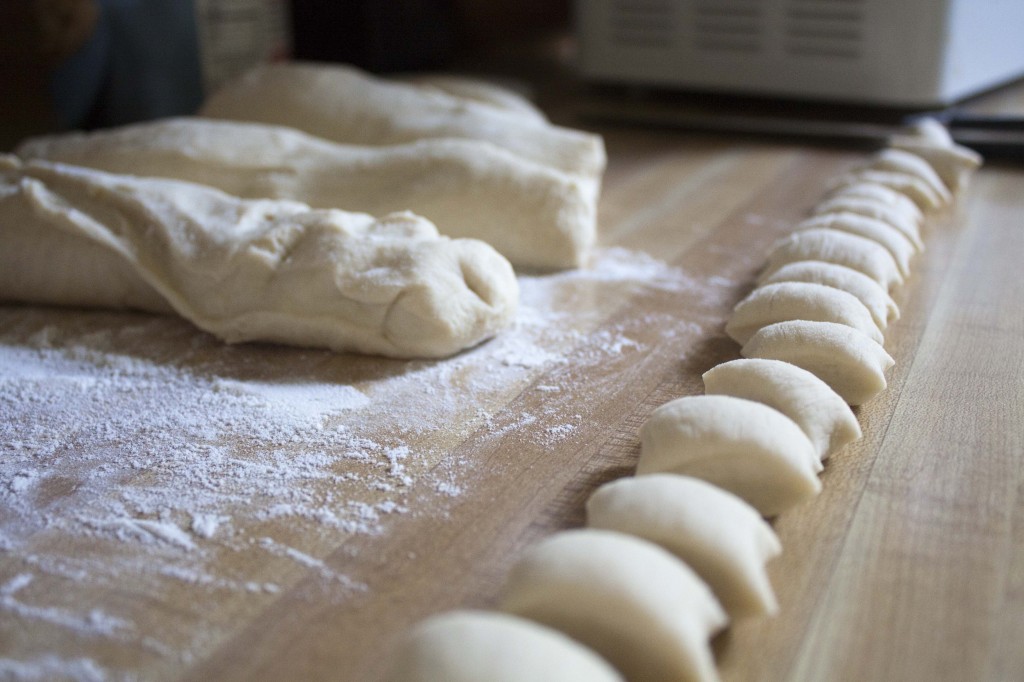 (adapted from Two Peas and Their Pod)
What you need:
1 1/2 cup warm water
2 tbs light brown sugar
1 package (2.5 teaspoons) active dry yeast
6 tbs unsalted butter, melted
2 1/2 tsp kosher salt
4 1/2 cups all-purpose flour
Vegetable Oil
3 quarts water
3/4 cups baking soda
Egg wash (1 egg plus 1 tbs water)
Coarse sea salt or cinnamon sugar (2 tbs sugar, 1 tbs cinnamon)

What you need to do:
If you have access to a bread machine, add the water, brown sugar, yeast and butter to the bowl and set the machine to "dough". Allow the machine to mix the ingredients for a minute and then let the mixture sit for 5 minutes (you can usually stop the machine during the mixing process).
Add the flour and salt to the machine, and restart the mixing process. It will take about 4 to 5 minutes for everything to be evenly mixed (the dough shouldn't stick to the walls of the bowl). If the dough is too sticky, add extra flour 1 tbs at a time. At this point either turn the machine off and let the dough rise for an hour, or have the machine skip to the rise setting. The dough should double in size.
If you don't have access to a bread machine, the same process can be repeated in a mixing bowl with a dough hook. When it comes time to let the dough rise, coat it lightly with vegetable oil, place it in a bowl and cover with a towel. Keep the dough in a warm place for an hour.
Preheat the oven to 425 degrees F.
Remove the dough from the bowl and divide it into 8 even pieces.
Roll out each dough section so that it forms a rope with a width of about 1 inch.
Cut each rope into 1 inch sections and set aside.
Now comes the difficult part…in order for the pretzel bites to have that "pretzel taste", you need to quickly boil them in a solution of water and baking soda (3 quarts water + 3/4 cup baking soda). Some sites recommend that you bring the water to a boil in a roasting pan, add the baking soda, drop in about 15 dough balls then fish them out with a slotted spoon. I, on the other hand, decided to boil my water in a large pot, add the baking soda, then place a metal strainer in the boiling water so I could drop in the 15 dough pieces then easily fish them out by lifting the strainer (see image above). Regardless of which technique you use, make sure to boil each dough piece for 30 seconds in the baking soda solution.
Lay out the dough pieces on a greased baking sheet. Brush each piece with egg wash then top with either coarse salt or cinnamon sugar.
Baking for 15-18 minutes or until golden brown.
Eat with mustard, cheese dip, etc. and enjoy!
Photo Challenge Update: I continue to fall behind with the photo challenges, but I'm still having fun with it! Now that I'm back in Cleveland, I'm hoping to catch up and I still have plans to complete the challenge by the end of the 30 days. You can check out my progress here.

Print This BA Recipe