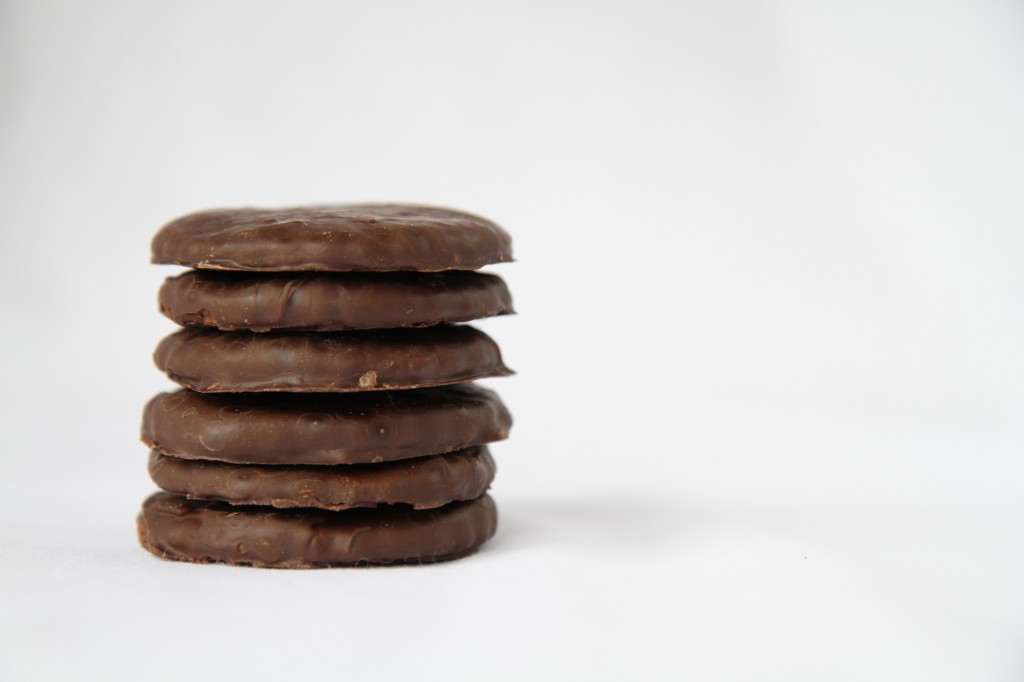 They say that the way to a man's heart is through his stomach, and having used this technique a few times myself, I think I would have to agree with that statement. It's important to point out, however, that this method of cardiac access can pretty much be applied to any human being. How many times have you been handed a cookie by an acquaintance and not immediately decided that person got a few extra points in the friend book? The simple fact is people love food…particularly sweet foods.
In celebration…well not really celebration, but I guess in observation of the first years' block 3 exam, I decided to bake them a little extra brain food before the exam. Okay, maybe that wasn't the only reason I made them cookies…There are some pretty awesome first years and I decided that it was time to bribe them to be my friends with some tasty treats. I mean, who's gonna say no to homemade thin mints?? I found a delicious looking recipe on 101 cookbooks, and set to work. I will admit that they ended up taking a little longer than I had hoped (about 2 hours longer), but they were definitely worth it…and I think I made a few new friends in the process.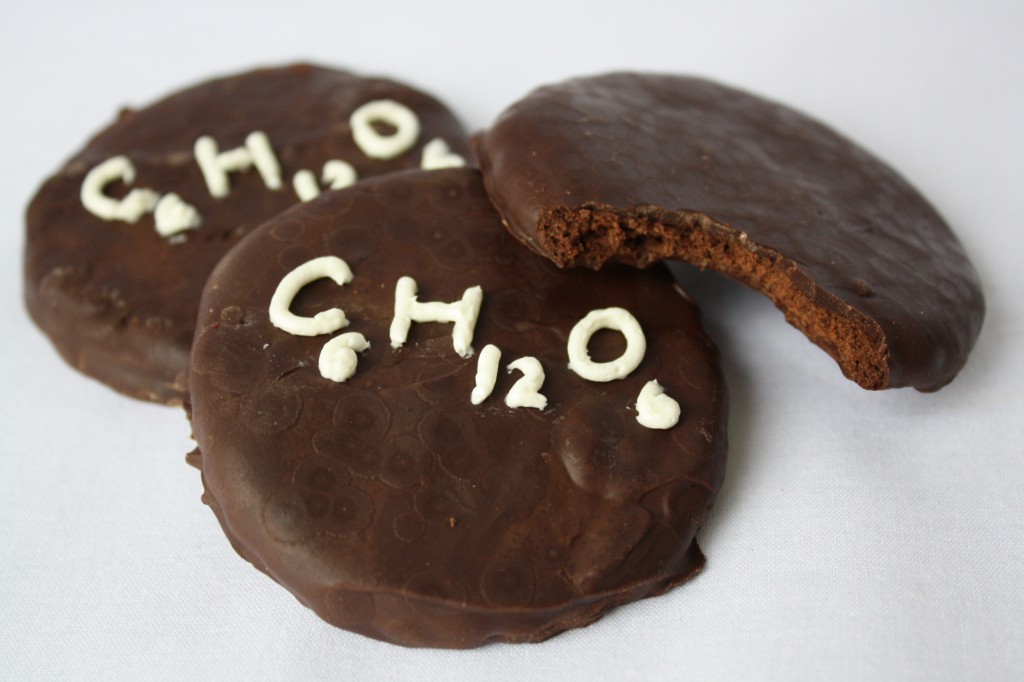 What you need:
12 oz (3 sticks) of unsalted butter (room temperature)
1.5 cups powdered sugar
1.5 tsp vanilla extract
1.5 cups unsweetened cocoa powder
1 tsp salt
2 1/4 cups unbleached flour
36 oz (3 bags) semisweet chocolate chips
2-3 tsp mint extract (depending on how minting you want the cookies)
What you need to do:
Preheat the oven to 350 degrees.
Using a hand mixer (or standing mixer) cream the butter.
Add the powdered sugar and continue to mix.
Add the vanilla, salt and cocoa powder. Mix until it is the consistency of frosting.
Add the flour and mix until there is no loose flour, but the dough is still crumbly. Be careful not to over mix the dough.
Kneed the dough a few times and shape it into a ball.
Place the ball in a plastic bag and flatten it to about 3/4 in thick.
Chill the dough in the freezer for 20 min.
Remove the dough from the freezer and cut it into 4 sections.
Roll out each section individually by placing it between two sheets of plastic wrap and rolling it out to 1/8 inch with a rolling pin.
Stamp out cookies with a 2 1/2 inch cookie cutter.
Place cookies on a parchment lined cookie sheet and bake for 10 minutes. Allow cookies to cool before beginning the chocolate dipping process.
To prepare the mint chocolate topping, melt the chocolate chips in a double broiler (I just put a pyrex bowl over a pot of boiling water), and once the chocolate is completely melted, add the peppermint 1/2 tsp at a time (be sure to taste after each addition).
Drop each cookie in the bowl of melted chocolate and pass it back and forth between two forks to allow the excess chocolate to drip off. Once evenly coated, place the cookies on parchment paper to cool.
Place the cookies in the refrigerator to allow the chocolate to harden.
Enjoy!

Print This BA Recipe