Now I never claimed to be good at baking…in fact, the oven terrifies me. The thought of putting a bunch of ingredients in the strange rectangular box, leaving it alone for an hour, and then magically something edible appears is not a concept I am quick to get on board with. I much prefer watching my food cook on the stove top. I can taste it as I go and add a little extra of this, or sprinkle on a little extra of that. I realize, however, that with the responsibility of co-owning a food blog, I need to learn to step outside my comfort box (or comfort stove, dare I say) and take a stab at something new. So in the interest of trying new things I attempted to make not just "flan", but pumpkin flan.
I realize that flan tends to have a somewhat negative connotation…and not unreasonably so. Fact is it's a strange gelatinous substance that often tastes strongly of eggs. It's not quite a pudding and it's definitely not a cake. It's…flan. If done correctly, I think it can be quite tasty, but there are lots of opportunities to mess up the recipe…In fact, I experienced quite a few of them while trying to create this dish. Despite all of these opportunities for failure, I think this recipe will satisfy most "flan haters", and with the addition of pumpkin, is rather fitting for the month of halloween. If you're still looking for a reason to make this dish,there is also the promise a
flan-high
.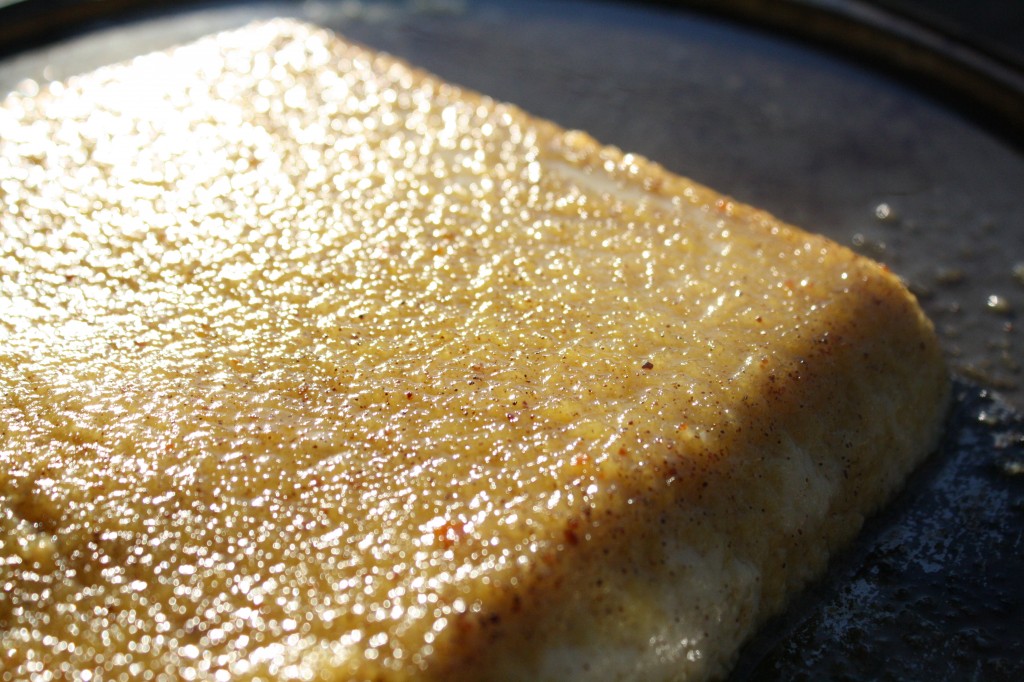 What you need:
1 and 3/4 cup of sugar
3 whole eggs
3 egg yolks
3 cups of half and half (or 3 cups of cream)
1/2 cup of pumpkin puree
1/2 tsp of cinnamon
1/2 tsp of nutmeg
pinch of salt
a 9X9 baking dish and a larger baking dish that the first one can sit inside of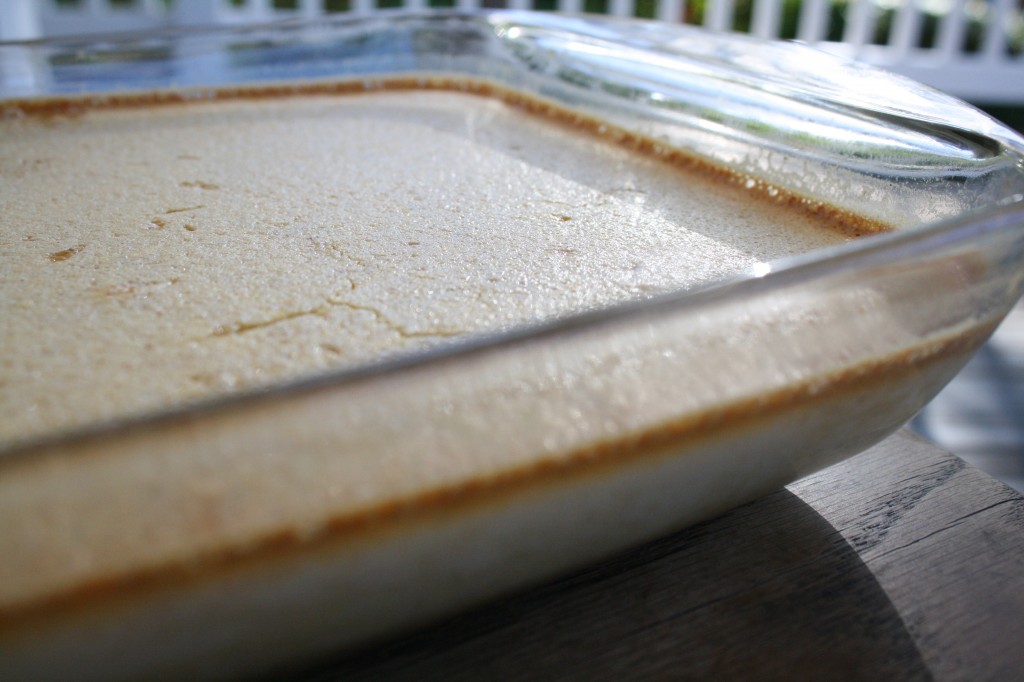 What you need to do:
Heat 1 cup of sugar and 1/3 cup of water in a sauce pan on the stove (yay! stove action!). Allow the sugar to caramelize to a brownish color. I am told this should take about 10 minutes (side note: my sugar never did reach a brownish color…not sure why).
Pour the caramelized sugar in the bottom of the 9X9 in baking dish (do this quickly as it doesn't take long for the sugar to harden).
Preheat the oven to 350 degrees F.
Add the remaining sugar (3/4 cup), eggs, egg yolks, and pinch of salt to a bowl and whisk with an electric beater until the mixture is homogenous and pretty thick. Fold in the pumpkin puree until everything is evenly mixed.
In a sauce pan, heat the half and half, nutmeg and cinnamon for about 3-4 minutes (until the mixture just barely starts to steam).
Add the milk/cream/spices mixture to the eggs/sugar/pumpkin little by little. Be sure to continuously whisk the mixture as you combine the two.
Add the contents of the bowl to the 9X9 in baking dish.
Place the baking dish in the larger baking dish and fill the larger baking dish with boiling water until it is about 1 in. from the top of the smaller baking dish (for an example of what this looks like, see this image.
Place the 2 baking dishes in the oven and bake for about 1 hour and 15 minutes. It's important to note that the higher the cream content in your recipe, the faster the dish will set. In the future, I plan to use all cream instead of half and half so I don't have to cook it as long.
After an hour and 15 minutes, remove the dishes and let cool for about 30 minutes.
After it has cooled, flip the contents onto a serving dish. The caramelized sugar will serve as a sugar glaze. Supposedly if you do this right, there should be a hard sugar layer one top…but I didn't manage to pull that off.
Enjoy!

Print This BA Recipe