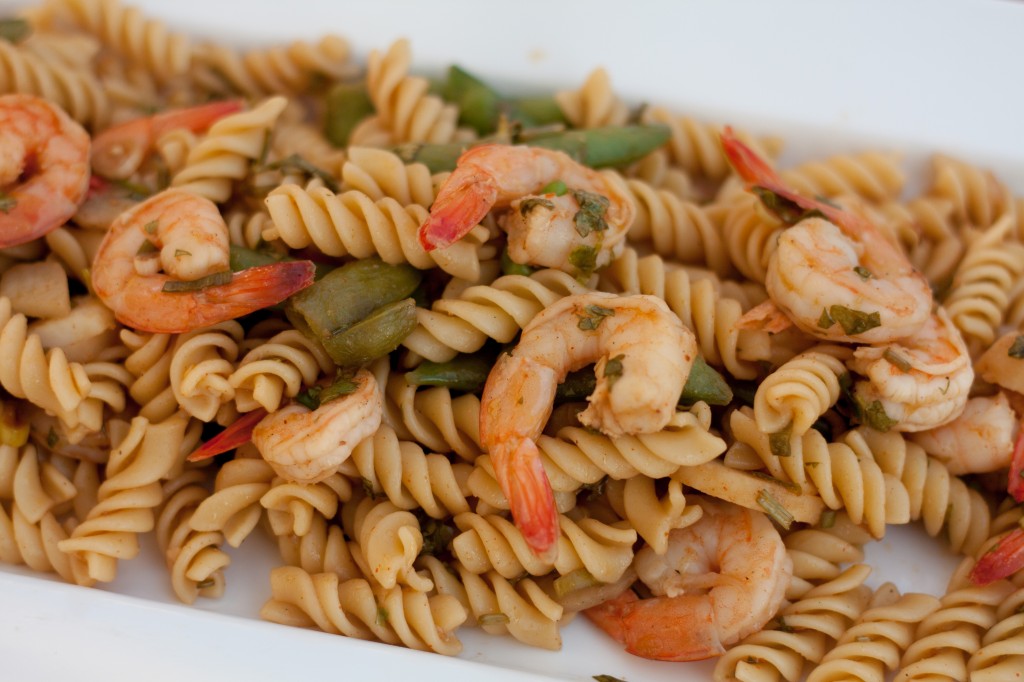 This recipe needs no introduction. It is a family favorite that's made for any and all get-togethers. It's also one that can guarantee a visit from my sister if she catches wind of dinner plans featuring this delectable entrée.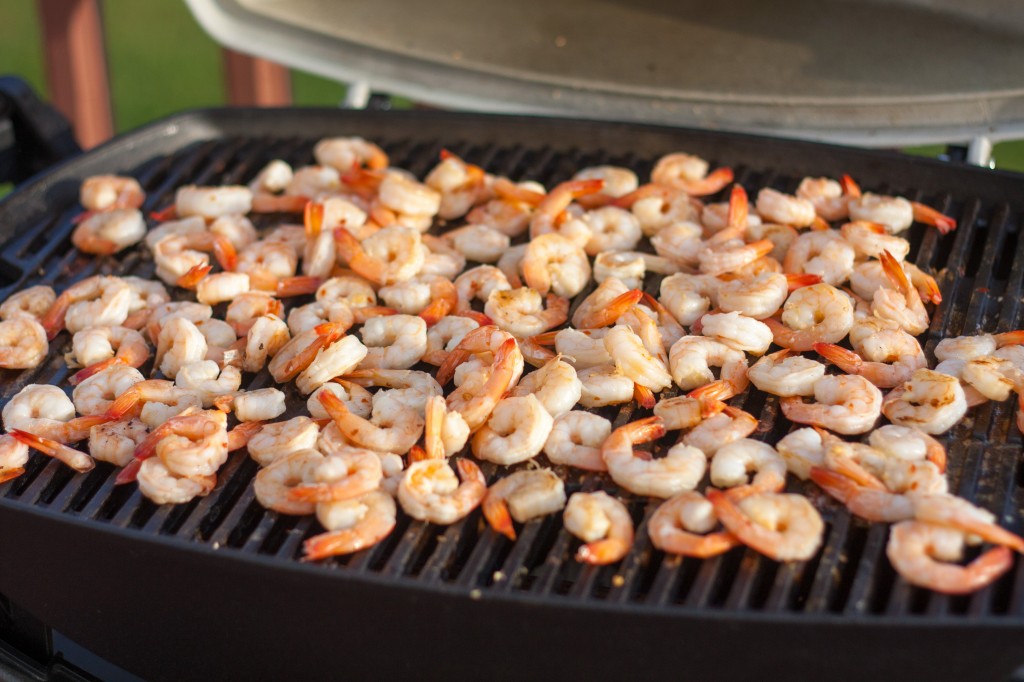 Ingredients (makes 12-16 servings):
2 lbs Rotini

2 lbs. cooked shrimp

2 8  oz cans of water chestnuts, chopped

1 lb. (or more) sugar snap peas (fresh or thawed from frozen)

1 cup chopped green onions

2 1/3 cups lime juice – about 10 medium sized limes

1 cup olive oil

1/2 cup soy sauce

1 bunch fresh cilantro, chopped

2 Tbs. Mexican seasoning (store bought or homemade)

4-5 cloves garlic, minced

Crushed Red Pepper, per taste
Whisk together 2 cups of the lime juice, 3/4 cup olive oil, soy sauce, cilantro, green onions and Mexican seasoning till well blended, then set aside.

Sauté the minced garlic with 1/4 tsp red pepper in about 1/4 cup olive oil. Pour most but not all the oil over the shrimp, add 1/3 cup lime juice, toss and set aside.

Trim the  peas into about 3/4 inch pieces. In the same sauté pan, add about 4 Tbs. water and cook the snow peas 1 minute covered, then 2 minutes, stirring. Remove from skillet and set aside.

Grill the shrimp till slightly browned.

Cook the pasta then drain.

Combine the pasta, shrimp, snow peas, and water chestnuts. Add sauce to taste.

For the record, this pasta tastes better and better the longer it sits in the sauce. As much as we dig in the moment after everything is done, it's really the left overs we all crave.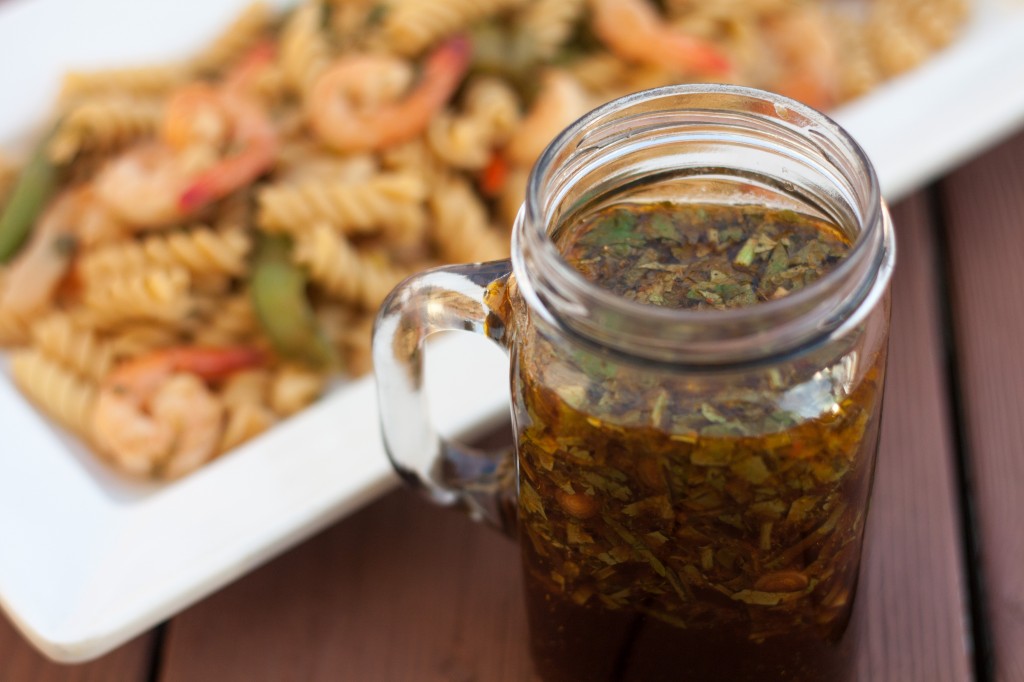 Print This BA Recipe