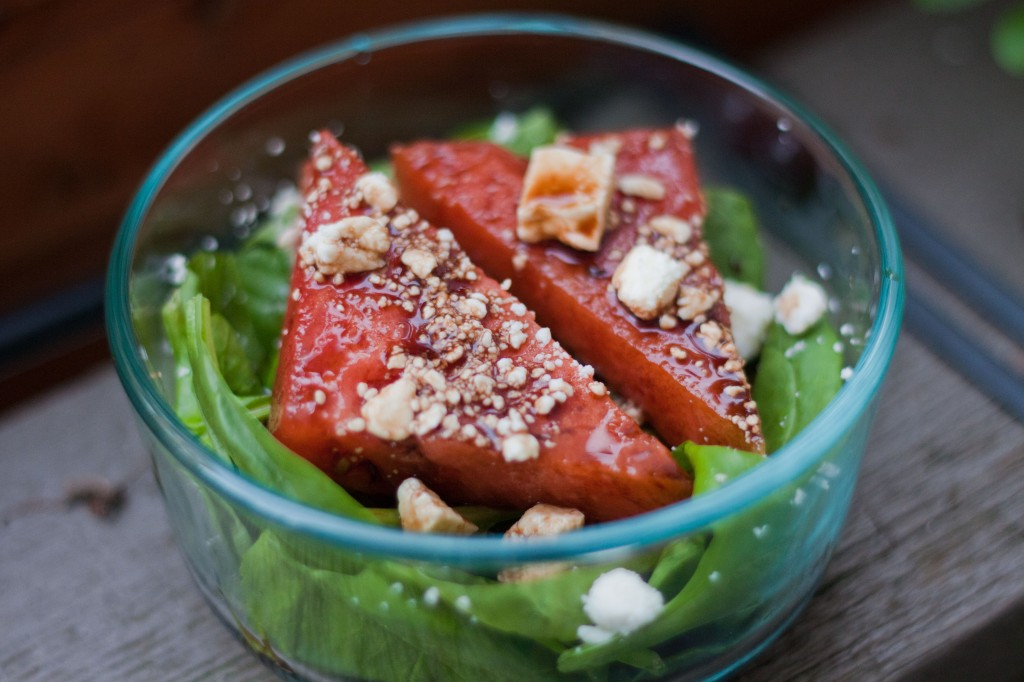 Clearly I didn't just make this dish. Not only is everything currently covered in a foot of snow, I'm way too cheap to buy a large watermelon during the off season. As much as I'd like to say that I try to buy "seasonally" because it's better for the environment, it's really just because I don't feel like paying a lot for my food when I know it will cost significantly less in a couple months.
There's a lot more I could say about my approach to grocery shopping, but instead I'll further emphasize my love for reasonably priced items by leaving you with my new anthem (thanks to Anita for introducing me to my jam). In case you can't tell, I'm more than just a little obsessed with thrift stores…
Ingredients:
Spinach or arugula
Watermelon
Olive oil
Feta or goat cheese (or both!)
Balsamic vinegar
Garlic salt, to taste
Slice you watermelon and coat lightly with olive oil.
Heat on the grill for about 2 minutes per side (or until the grill marks appear).
Serve on a of bed of greens and top with cheese, vinegar and garlic salt.
If you're feeling really adventurous you can also attempt a balsamic vinegar reduction instead of straight up vinegar. FYI, there's no need to add extra oil to the salad. The juice from the watermelon balances the vinegar and together they form a fantastic salad dressing.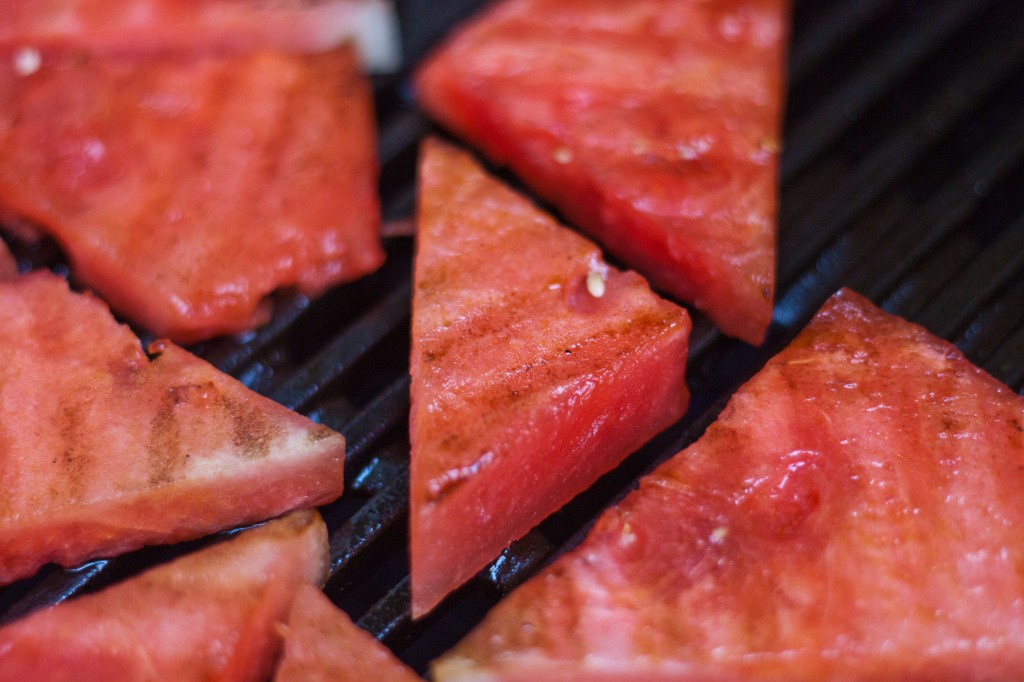 Print This BA Recipe