I feel like a nomad.
I have no idea in what time zone I currently reside, or the day of the week.
I have one suitcase and one garment bag, and that is all I really need.
I have nightmares about losing my suit, and those are more terrifying than anything else my subconscious can drum up.
This whole "interview process" has been a very interesting experience – mind you I'm not calling it painful, horrible, frustrating, etc. It's just…exhausting. But it's a good exhaustion! It's the kind of exhaustion that lets me know I'm quickly approaching achievement of the only major goal I've ever set for myself – to become a doctor (and a doctor with a job at that).
And as much as I'm spending an arm and a leg to travel and house myself for each interview, at least I don't have to worry about food. Each program is generous enough to cover our dinner the night before, and breakfast and lunch the day of the interview. The quality of the food varies, but overall I can't really complain…and the trick to making sure everyone is relatively pleased with the food served? Throw it in a deep fryer.
In the last 2 months I've eaten more fried chicken, shrimp, potatoes and other root vegetables than I care to admit to myself (although I'll admit that fried rutabaga is a new favorite of mine). Man oh man do I miss vegetables. I find myself day dreaming of salad, vine-ripe tomatoes and fresh herbs from a garden…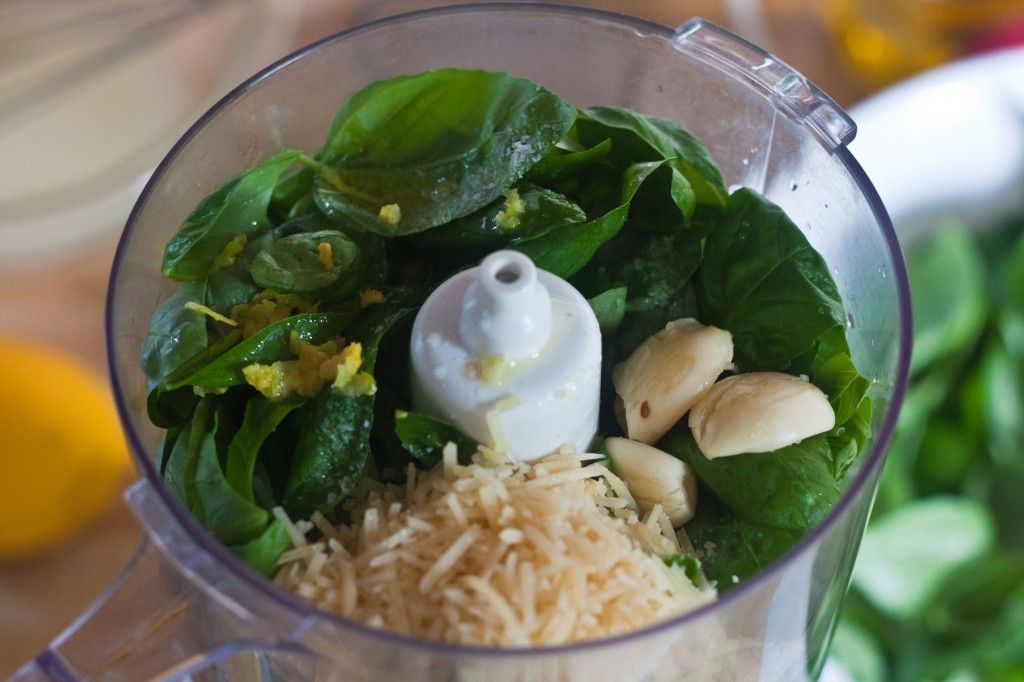 Ingredients:
2 cups loosely packed basil
1 cup walnuts (or pine nuts if you're feeling fancy)
3 tbs olive oil
1/3 cup grated parmesan cheese
2 cloves garlic
1/2+ tsp salt (depending on how salty you like your pesto)
Juice and zest from 1/2 of a lemon
Throw everything in the blender and go wild.
Eat with a spoon while dreaming of warmer days.

Print This BA Recipe