Happy

2nd

Birthday

to

Braised

Anatomy

!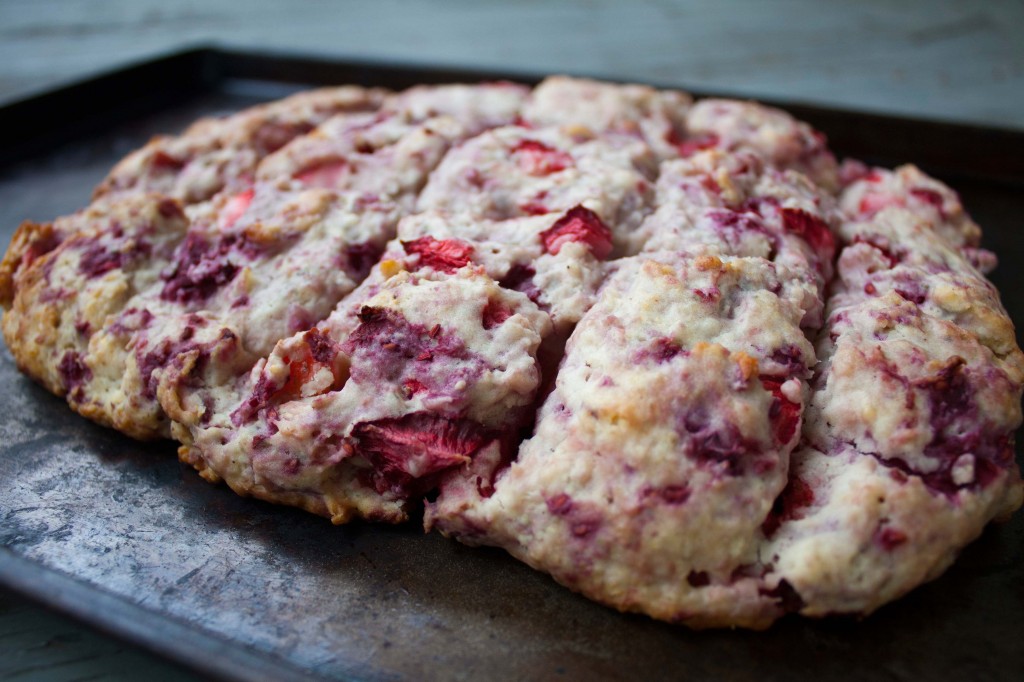 There was a point in my life when I hated Sundays. Rather than staying "in the moment" and enjoying time at home with my family, I would look ahead in lack-of-anticipation for the next day of school/work/life. I would struggle to get done the homework that I had undoubtedly left to the last minute, and count down the hours until I would trudge up to my room to bed. I didn't recognize what a treat it was to have a whole day with nothing scheduled.
All that changed when I started cooking. Okay, that's a bit of an exaggeration…much of this attitude change came about as I was learning to relax with where I was in life rather than focus on where I was going, and this just so happened to coincide with discovering my love for cooking. Sundays are now about sleeping in, picking out something fun to eat for breakfast, and spending much of the day in the kitchen working on BA posts and getting food ready for the upcoming week. Sure, I still have to study and prepare for the next day, but that comes second to taking some time for myself and enjoying a "day of rest".
With that, I hope you will all join me in wishing Braised Anatomy a happy 2nd birthday! For 2 years (+ 1 week – sorry, my sub-Internship has become all consuming and my posts have fallen by the wayside) BA has been helping turn Sundays into my favorite day of the week.
This particular post is not only to commemorate our 2nd blogiversary here at BA, but also to brag about our awesome new turtle (cleverly disguised as measuring cups), courtesy of our dear friend, Ms. Lauren Cook (that's right, the same Lauren Cook who come up with the incredibly clever name for this blog)!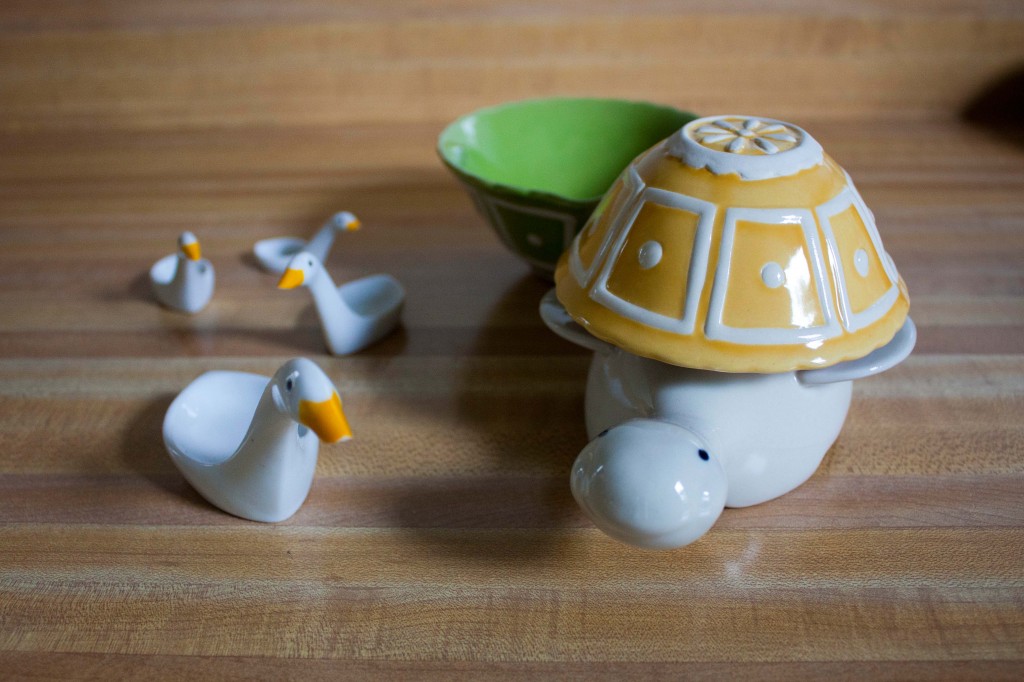 (Adapted from Pink Pistachio)
Ingredients (makes 12 biscuits):
2 cups flour
2 tsp baking powder
2 tbs sugar
1/2 tsp salt
1/4 tsp nutmeg
1 1/2 cup heavy cream
1/2 cup strawberries
1/2 cup raspberries (I just defrosted some frozen ones)
Preheat oven to 425 degrees.

In a large bowl, sift together the flour, baking powder, sugar, salt and nutmeg.

Add in the strawberries and raspberries, and stir.

Gently fold in the cream (the mixture should be lumpy – see image above).

Remove the mixture from the bowl and gently knead the dough on a floured counter (about 4 flips).

Shape into an 8-inch square (about 1 inch thick).

Using a pizza cutter, score the dough into about 12 biscuits (don't cut all the way through).

Transfer dough onto a parchment lined baking sheet and bake for 20-25 minutes, or until a toothpick comes out clean.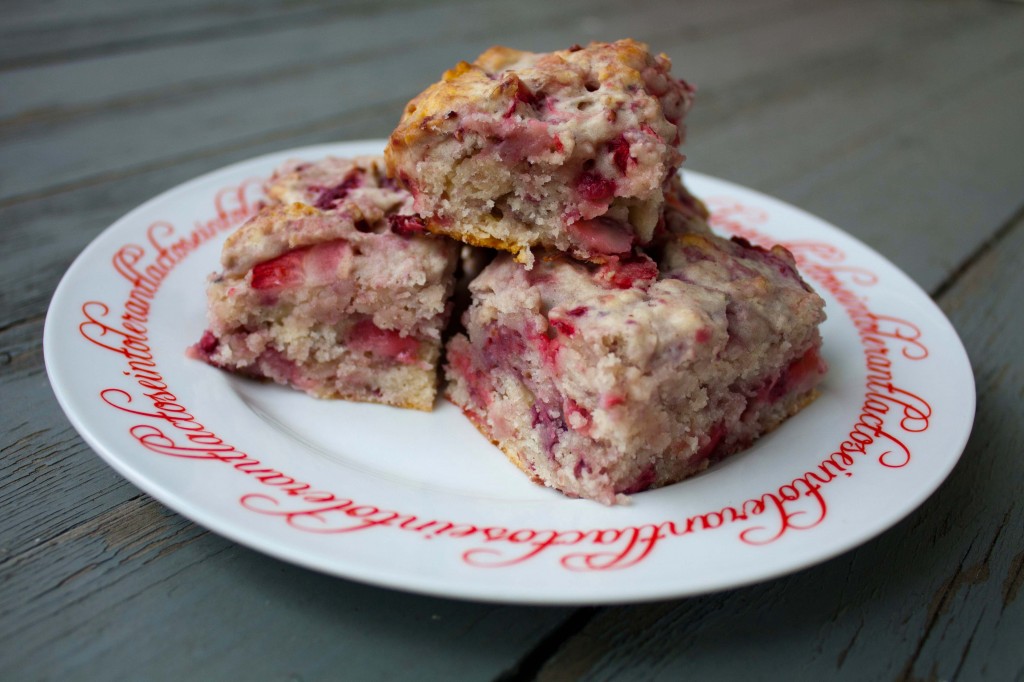 Print This BA Recipe