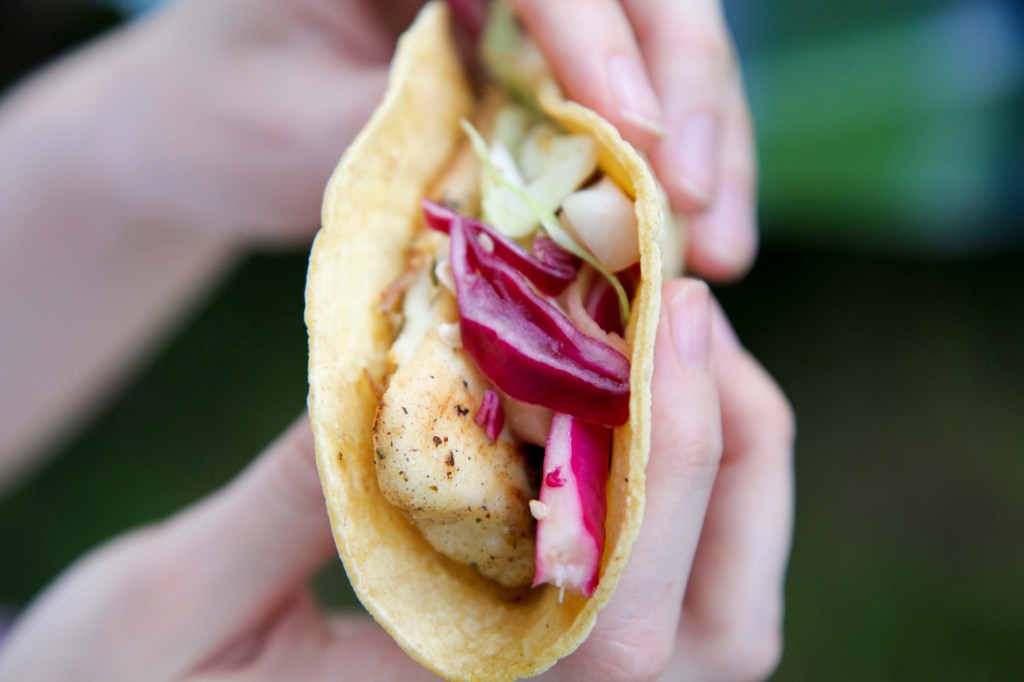 A taco in hand is worth two…on the grill? Actually, that's not true at all. Two tacos on the grill, means you will shortly have two tacos in your hand. Yummmm.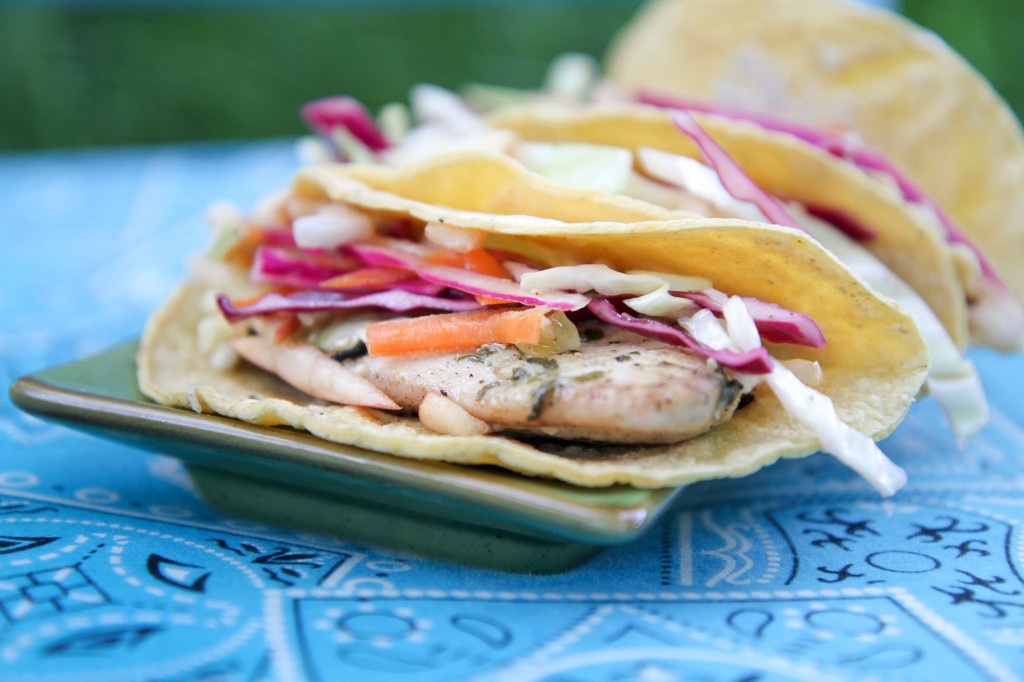 (Adapted from Our Best Bites)
Ingredients:
1/2 cup fresh lime juice (about 3-4 limes)
1/2 cup rice vinegar
4-5 garlic cloves
1 tsp kosher salt
2 tsp sugar
1/2 cup canola oil
1 cup cilantro
Tilapia fillets
Corn tortillas
Combine the lime juice, vinegar, garlic, salt, and sugar in a food processor. 

With the processor running, slowly add the oil to form an emulsion.  

Add the cilantro to the marinade and pulse so the cilantro becomes lightly minced.

Pour the marinade over the fish and let sit for an hour (or longer).

Over a medium-hot grill, grill the fish for 4-5 minutes per side.

Serve on a corn tortilla with Cabbage and Apple Coleslaw (or whatever other toppings you would like) and enjoy!

Print This BA Recipe