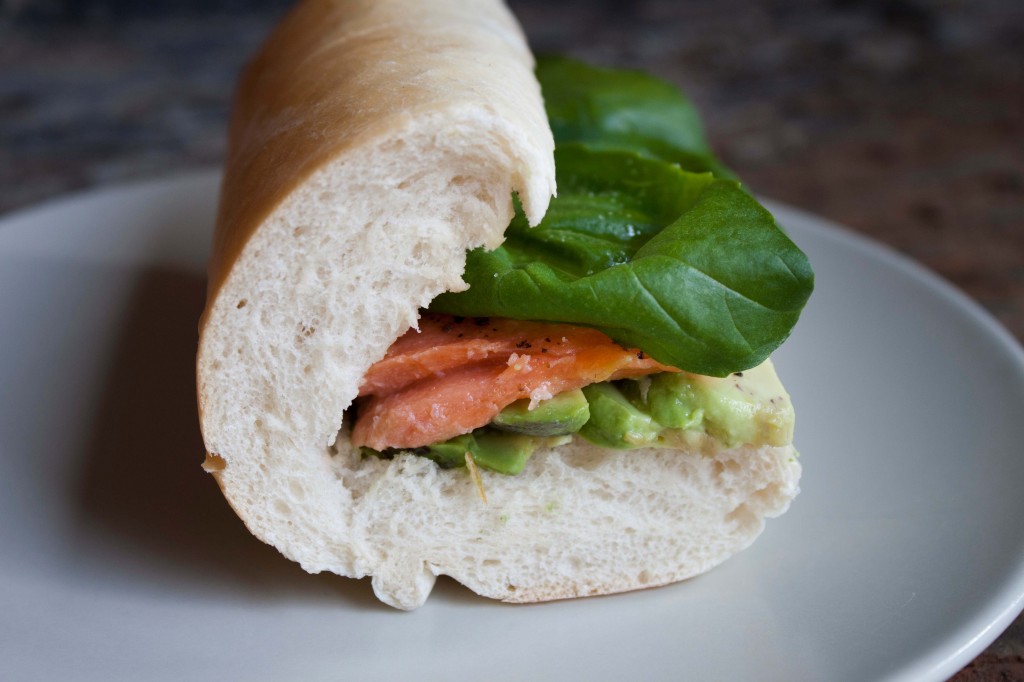 Smoked salmon (aka lox), basil and avocado – 'nuff said. The only thing I'll add next time I make this sandwich is a generous helping of capers.
Side note – some of you may have noticed that Anita and I often reference Jimmy John's "day old bread" (example #1, #2, #3, #4). It an absolute steal at 50 cents per loaf and is perfect for sandwiches, spreads, dips, etc.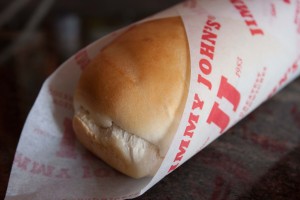 What you need:
Bread (jimmy john's day old bread if it's available!)
Smoked Salmon
Avocado
Fresh basil
Olive oil
Sea salt, to taste
Freshly ground pepper, to taste
Slice and toast your bread.

Layer the bread with thinly sliced avocado, smoked salmon, and fresh basil.

Drizzle with olive oil, and sprinkle with sea salt and cracked pepper.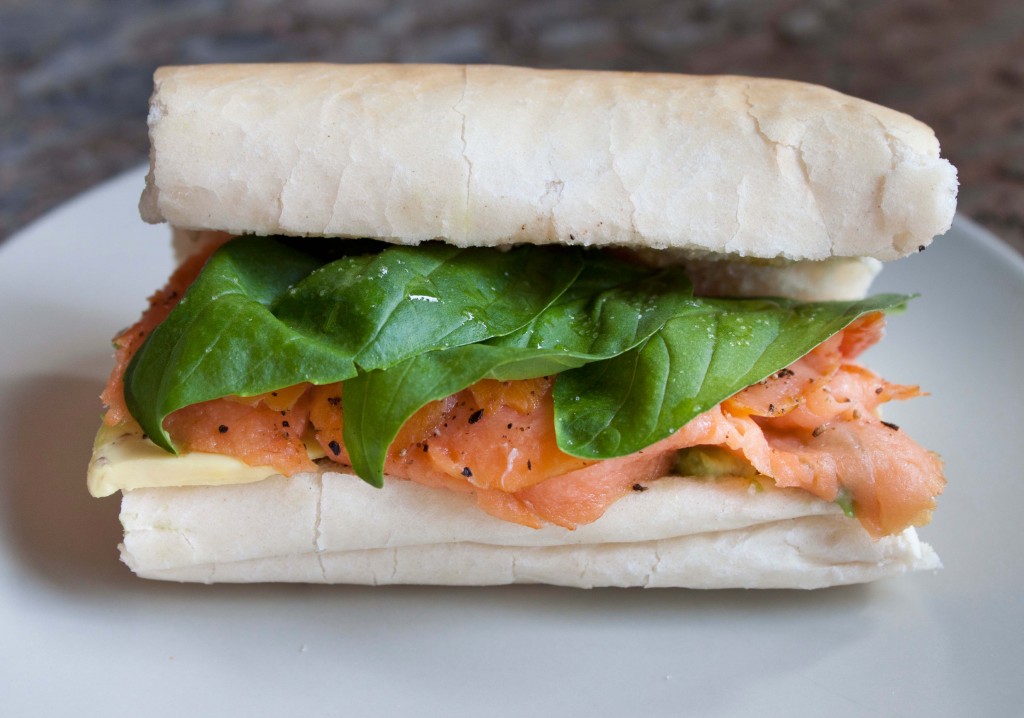 Print This BA Recipe