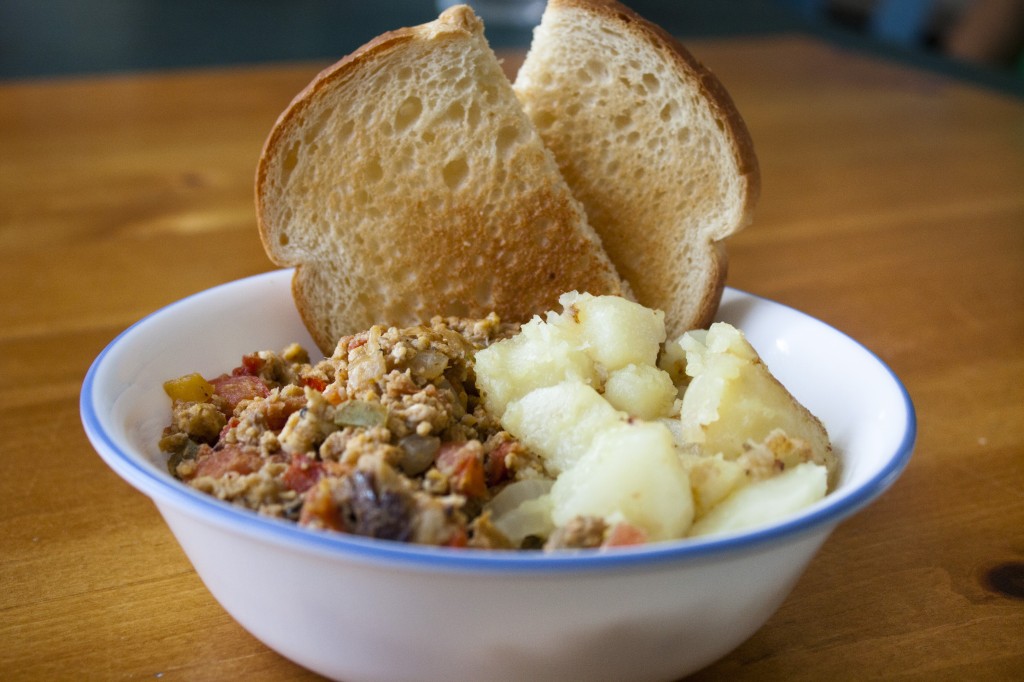 House guests stress me out.
Well, not the house guests themselves…really it's just the experience of having house guests that stresses me out. You want the place to look nice, so you clean. You want everyone to have fun, so you plan. You want everyone to be happy, so you cook (I assume since food makes me happy, the same can be said for everyone else). By the time your doorbell rings the house looks immaculate, your stomach is rumbling from the smells coming out of the kitchen, and you have this shiny new shrink-wrapped image of what the weekend is going to be like in your head…but let's face it – within 5 minutes the house is a mess with bags strewn all over the floor, the food is eaten, and it's already started to rain, thereby ruining all the awesome things you had planned for the weekend. How can you not get stressed out by this scenario?
Now it's important that I point out, this isn't always the case. Sometimes things go smoothly. Sometimes it doesn't rain. Sometimes you don't run out of food. Better yet, sometimes your guests BRING food! The house is still a mess by the time everyone packs up their things on Sunday night, but you're left with a smile on your face as you wave goodbye to your friends pulling out of the driveway. You close the door, ignore the pile of dishes in the sink, and sit down to look through the photos from the weekend.

It just so happens that I had one of these rare, blissful visits over the past weekend when one of my best friends came to visit with her boyfriend. Mind you I had only met this boyfriend once before, but he passed the "friend approval test" with flying colors…especially when he not only brought food with him, but taught me how to make this delicious Nigerian dish. The way to my heart (and to gain my approval) is certainly through my stomach.

What you need:
1 green pepper, diced
1/2 red pepper, diced
1/2 yellow pepper, diced
1/2 onion, diced
4 cloves of garlic, minced
1/4 cup olive oil
10 eggs
5 roma tomatoes, diced
1/2 tsp thyme
1/2 tsp of curry powder (can be increased or omitted depending on preference)
1/2 tsp paprika
1 tin sardines, mashed (optional)
Red chili pepper to taste (optional)
What you need to do (click the image above to get an idea of what the dish should look like at each step of the cooking process):
Sauté the garlic, green peppers and onions in the olive oil until they start to become tender. Once they start to tenderize, add in the tomatoes, thyme, curry powder, paprika and mashed up bullion cube.
Continue cooking the vegetables with the spices for about 4-5 minutes.
Whisk together the eggs and add to the frying pan. When you first add the egg, make sure to fold in the vegetables then let it sit for about 4-5 minutes so the eggs start to cook.
Once the eggs start to firm up, scramble the eggs and vegetable with a large spoon.
Add the sardines and chili pepper and mix thoroughly (I realize not everyone is a fan of sardines so this is optional).
Cover the frying pan and let the egg mixture steam for 2-3 minutes.
Serve with a side of breakfast potatoes and toast (and sriracha). Enjoy!

Print This BA Recipe