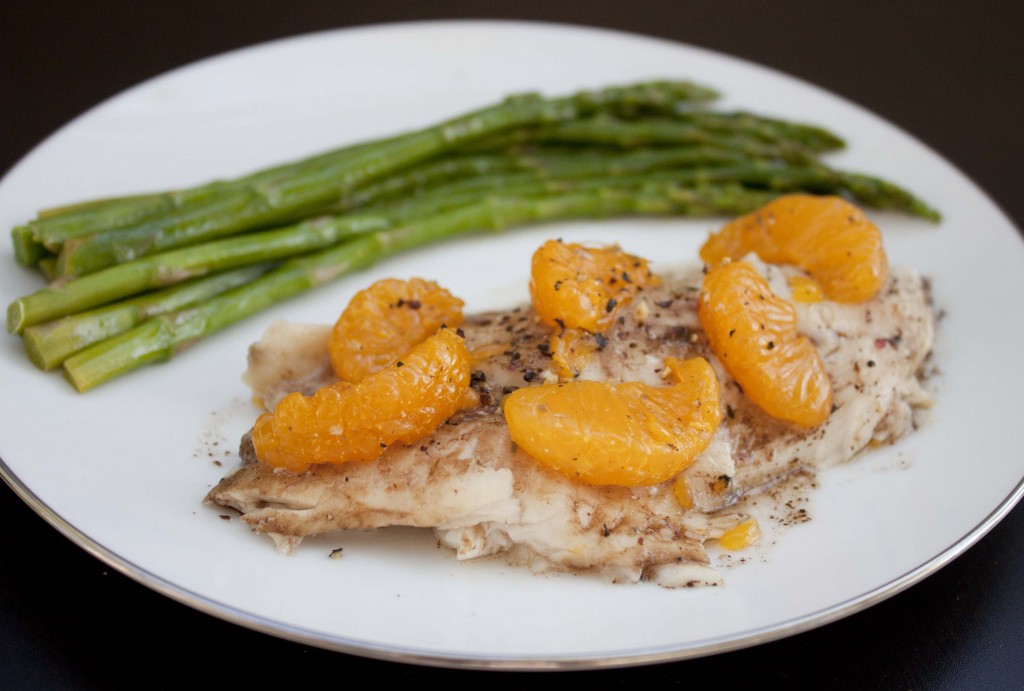 One of the best things about having this food blog is the fact that we are more or less "forced" to try out new dishes pretty consistently. This is especially important since I have the tendency to find a dish I like and then not make anything else for months at a time…and while that might work when I'm only cooking for myself, it really isn't too effective when you're cooking for friends/families/roommates. It's especially easy to fall into this rut when you've got limited time on your hands, and you know that your muscle memory can take you from prep to cooking to eating without actually having to activate your brain. In an attempt to avoid this common pitfall during my first rotation, I checked out a wonderful little book titled "Make it Fast, Cook it Slow" from the library. It's chock-full with Crock-Pot recipes that take much of the brain work out of cooking. What makes this book even better is that the recipes are arranged into categories of how much it would cost to prepare each meal, with the most expensive meal only costing $15.
This particular recipe was the perfect Friday night meal. After getting home from the hospital, I was able to put the whole thing together in under 15 min, set the timer for 2 hours, and run errands while our dinner simmered away. By the time I got home, all I had to do was steam the asparagus for 5 minutes and voila! a delicious and very nutritious dinner (aside from the olive oil on the asparagus, there are no oils in this recipe).
Just a warning, the number of fillets you can cook is limited to the diameter of the crock pock. I tried to cook multiple layers of fish and while the bottom layer was absolutely delicious, the marinade didn't reach the top layer which meant those fillets turned out kinda bland. Anita and I were thinking that you could also attempt to cook this dish for 2 hours in an oven set at 225 degrees F, but we didn't try it ourselves, so proceed at your own risk.

What you need (adapted from Make it Fast, Cook it Slow by Stephanie O'Dea):
4 tilapia fillets
2.5 tablespoons balsamic vinegar
1 tablespoon honey
1 11oz can mandarin oranges, drained
Salt and Pepper to taste
What you need to do:
Lay a sheet of aluminum foil along the bottom of the crock pot so that it extends up the side.
Lay the fillets along the bottom of the crock pot in a single layer.
In a separate bowl, mix together the honey and balsamic vinegar.
Pour the honey and balsamic mixture over the fish and top with drained oranges.
Add a little fresh ground pepper and coarse salt (you can add more when it's done cooking).
Fold the aluminum foil over the fish and crimp closed so it forms a packet.
Cook on high for 2 hours.
To prepare the asparagus, steam it in the microwave for 5 minutes then toss in 1/2 tbs olive oil, 1-2 tbs lemon juice and garlic salt to taste.
Enjoy!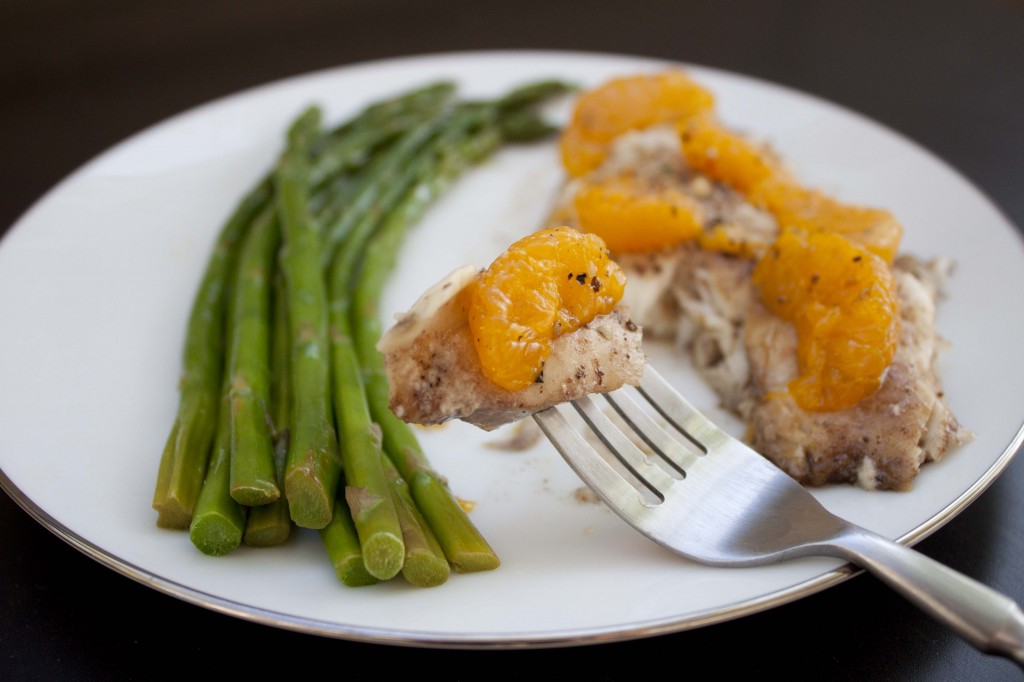 Print This BA Recipe